Home Hardware Announces New Vice-President of Marketing
Home Hardware Stores Limited ("Home Hardware"), announced that Rob Wallace has been appointed to the position of Vice-President, Marketing, effective immediately. Wallace was currently serving as the Senior Director, Marketing.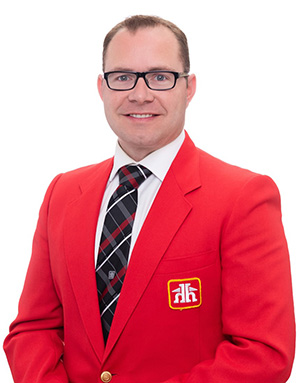 In this role, Mr. Wallace will be responsible for the company's marketing strategy. He will lead a team accountable for executing programs that build strong brand awareness and enhance Home Hardware's reputation, while driving sales for the company's multi-banner retail network.
"Rob has played a key role in driving our Dealer success and building strong integrated marketing programs for Home Hardware," says Kevin Macnab, President and CEO, Home Hardware Stores Limited. "He is a proven leader who will bring a strategic and results-oriented approach to this position and help drive our growth strategy."
Directly reporting to the Vice-President, Marketing will be Content and Media, eCommerce, Loyalty and CRM, Print and Promotions and Public Relations.
"It is an honor to lead marketing for a company that has not just built an iconic Canadian brand but has fostered an incredible culture focused on helping Canadians with their projects big and small," says Rob Wallace. "I look forward to working closely with the team at Home Hardware Stores Limited and our Dealer-Owners to be Canada's most trusted and preferred home improvement retail brand."
About Rob Wallace, Vice-President, Marketing
Rob brings over 25 years of progressive retail experience within Home Hardware and has played an instrumental role in marketing leadership throughout his tenure. Bringing a background of Retail Applications, Merchandise Services, Public Relations and Promotional Events. Rob was promoted to Director, Marketing in 2016 and later named Senior Director, Marketing in 2018.
About Home Hardware Stores Limited
Home Hardware Stores Limited is Canada's largest Dealer-owned hardware, lumber, building materials, and furniture home improvement retailer with close to 1,100 stores under the Home Hardware, Home Building Centre, Home Hardware Building Centre and Home Furniture banners. Founded in 1964 in rural St. Jacobs, Ontario, Home Hardware remains 100% Canadian owned and operated. Through the Home Hardware network, Dealer-Owners have access to 55,000 quality, brand name and private label products, a state-of-the-art distribution system and extensive marketing and training programs. Offering a mix of tradition and innovation, Home Hardware Stores Limited has received designation as one of Canada's Best Brands and Best Managed Companies and is committed to helping Canadians with all of their project needs. More information about the company is available at homehardware.ca.
Contact:
Carly Byrd – Public Relations Coordinator – carly.byrd@homehardware.ca – (519) 664-2252 ext. 6676
Source: Home Hardware Stores Ltd.