Roofing Industry Loses Longtime Sales Executive Tom Rock After Nearly 50 Years of Service
With an extensive career at both TAMKO and GAF, Tom Rock was a transformative figure in roofing manufacturing, sales strategy and customer relationships.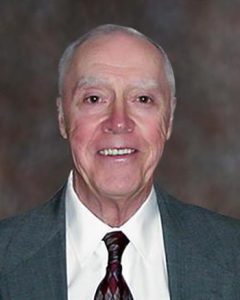 Rock, 86, passed away at his home on April 17, 2020, surrounded by his family, following a brief illness. At the time of his death, he was still serving the roofing community, using his decades of experience to consult as Senior Vice President of Sales and Marketing at TAMKO.
Rock faithfully represented TAMKO to its customers and the entire asphalt roofing industry with unsurpassed honesty, integrity, and refreshingly remarkable wit. One of his favorite pieces of advice: "When you make up your mind to go a certain direction, do it. Don't let anyone change your mind.… Until you figure out that you're going the wrong way – then turn the hell around and go back the other way."
"Tom Rock's wisdom and thoughtful advice spanned decades and his lasting impact on TAMKO has left a legacy of respect for his leadership and wise counsel with a profoundly positive influence, not only on TAMKO, but also on those fortunate enough to know and work with him, and to call him 'friend'," said David Humphreys, TAMKO Chairman and CEO, and longtime friend.
Work History
In the 1970s, Rock was one of only a few GAF territory managers, and was responsible for sales in the northeast, including Ohio, Pennsylvania and New York. In 1980, Rock left GAF to become TAMKO's Northeast Sales Manager. In 1987, Rock returned to GAF for one year, a period that Humphreys affectionately refers to as "Tom's year abroad." Rock returned to TAMKO in 1988 as a District Sales Manager, then served as TAMKO Vice President of Sales and Marketing from 1993 until 1997, and thereafter as Senior Vice President of Sales and Marketing until his death.
A Mentor in the Industry
What is not immediately reflected in a standard listing of Rock's work history is that he responded to the call to lead TAMKO's Sales and Marketing at the difficult and tumultuous times immediately following the sudden death of longtime TAMKO President J.P. Humphreys, the second-generation family leader of the company. Rock provided David Humphreys, the newly-appointed TAMKO CEO at the time and the third generation of the family to lead TAMKO, with wise and thoughtful advice and honest feedback. Under Rock's sales leadership, TAMKO sales revenues doubled and, more importantly, he built an outstanding TAMKO sales team, and developed future sales leaders who now represent his lasting legacy at TAMKO (including current TAMKO Vice President of Sales and Marketing Stephen McNally).
"Tom was one of a kind – a mentor, a good leader, and a great friend," McNally said. "He hired me, taught me how to be each of those things and set me on my path. For that, I am forever grateful."
Condolences
On behalf of TAMKO's customers, employees, shareholders, the Humphreys family, the roofing industry at large, and all those who had the privilege of working with Tom Rock over the course of his long and distinguished career, we recognize Rock's lasting contributions to TAMKO and the roofing industry, we mourn his death, and extend our sincerest condolences to his children and to all of his family and friends.
Source: TAMKO Building Products, LLC