SRS Distribution & AccuLynx Announce a Strategic Partnership to Support Roofing Contractors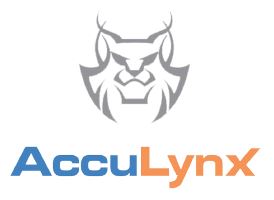 SRS Distribution Inc. ("SRS"), a leader in the building products distribution market, announced today a new technology partnership with AccuLynx, a leading provider of business management software for roofing contractors. This new alliance integrates SRS's Roof Hub order & materials management program with AccuLynx software, enabling contractors to create estimates quickly and more accurately and helps and provides a smooth material ordering and management process.
Customers who use AccuLynx can now access SRS products, see their specific material pricing and place orders electronically into Roof Hub, directly from AccuLynx. This easy-to-use process eliminates the need for customers to log into multiple systems, to obtain material pricing or place orders.
Dan Tinker, President & CEO of SRS commented, "Since the inception of SRS, we have been focused on the success of our customers through unparalleled service and innovation. The AccuLynx partnership is further evidence of our strong commitment to the roofing industry, in providing greater productivity tools for roofing contractors through the SRS family of local brands". Mike Stein, CEO of AccuLynx added, "This technology partnership is an exciting development for the roofing industry. Not only will the integration between AccuLynx and SRS Distribution be a time saver for contractors, but it will make it easier for them to estimate job costs and place orders directly to their local SRS branch, resulting in more efficient and profitable roofing projects."
SRS and AccuLynx will host a webinar on Tuesday, March 9, 2021 at 10:00 AM CST / 11:00 AM EST to show contractors how this new integration can save them time, increase their productivity and improve their customer service. Contractors interested in learning more about how the technology works, can register here: https://go.acculynx.com/webinar-grow-your-roofing-business-with-acculynx-srs-distribution.
About SRS Distribution
Founded in 2008 and headquartered in McKinney, TX, SRS has grown to become one of the largest and fastest growing building products distributors in the United States. Since our inception, we have established a differentiated growth strategy and entrepreneurial culture that is focused on serving our customers, partnering with our suppliers, and attracting the industry's best talent. We currently operate under a family of distinct local brands encompassing more than 430 locations across 43 states. SRS Distribution is a portfolio company of Leonard Green & Partners, L.P. and Berkshire Partners LLC. For more information visit www.srsdistribution.com.
About AccuLynx
AccuLynx is the leading provider of cloud-based business management software for roofing contractors. Recognized as a pioneer in the industry, AccuLynx has helped thousands of companies–from rapidly growing start-ups to multi-location operations–streamline their processes and grow their business. Used by more contractors than any other roofing software, AccuLynx's simple business management tools include CRM, estimating, production scheduling, project management, aerial measurements, material ordering, photo sharing, payment processing, custom reporting, homeowner financing, and more. AccuLynx is a preferred vendor of CertainTeed, GAF and Owens Corning, and has direct integrations with QuickBooks, EagleView Technologies, SkyMeasure by CoreLogic and others. For more information visit acculynx.com.
Source: SRS Distribution, Inc.