L&W Supply Promotes Jose Burgos to Branch Manager of Glendale, Arizona, Location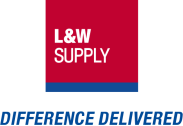 L&W Supply, one of the country's largest distributors of building materials and construction supplies, is excited to announce that Jose Burgos has accepted the role of branch manager for Glendale, Arizona.
Burgos began his career with L&W Supply in 2017 as a delivery service manager, bringing with him over 20 years of wallboard distribution experience. He was a July 2018 graduate of the branch manager training program and was the winner of the 2020 DSM of the Year award in for the Mountain West District. Since 2020, Jose has worked successfully as a job site lead for Phoenix, Arizona.
"Jose is an integral member of the L&W Supply family in Arizona," says Chad Cutlip, West Region vice president. "His extensive knowledge of the Phoenix market coupled with his ability to bring value to our customers helps prove his ability to be a strong leader. We're very excited to see what he brings to the Glendale team."
As branch manager of the Glendale location, Burgos will be responsible for many of the key functions of the branch, including maintaining customer relationships, managing deliveries and ensuring safety priorities are followed across all branch operations. For more information, please visit the Glendale branch page.
About L&W Supply
Headquartered in Chicago, L&W Supply is a leading nationwide distributor of gypsum wallboards, suspended ceiling tiles and other interior building materials. From its founding in 1971, L&W Supply has expanded its reach to nearly 200 branch locations in 38 states. L&W Supply was acquired in 2016 by the nation's largest wholesale distributor of roofing, siding, windows and gutter materials, ABC Supply Co., reinforcing the companies' leadership in building materials distribution. More information is available on www.lwsupply.com.
About ABC Supply
ABC Supply Co. Inc. is the largest wholesale distributor of roofing in the United States and one of the nation's largest wholesale distributors of select exterior and interior building products. Since 1982, ABC Supply's focus has been serving professional contractors and offering the products, services and support they need to build their businesses. A 15-time Gallup Great Workplace Award winner and two-time recipient of Glassdoor's Employees' Choice Award, ABC Supply is an "employee-first" company. Headquartered in Beloit, Wisconsin, ABC Supply has over 800 locations nationwide. More information is available at www.abcsupply.com.
Source: L&W Supply Corporation