L&W Supply to Acquire Assets of Builders FirstSource Inc. Eastern U.S. Gypsum Distribution Operations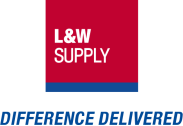 L&W Supply Corporation has entered into a definitive agreement to acquire the assets of the stand-alone Eastern U.S. Gypsum Distribution Operations (Eastern Gypsum Operations) from Builders FirstSource, Inc. (Nasdaq: BLDR) (Builders FirstSource). L&W Supply is a leading specialty distributor for drywall, ceilings, steel framing and other building materials used by commercial and residential specialty contractors.
L&W Supply will acquire all the assets of Eastern Gypsum Operations, assume the real estate leases for those operations and hire substantially all the employees at its locations. The acquired assets will operate as L&W Supply. The transaction is subject to customary closing conditions and is expected to close in the third quarter of 2021. The sale price of the transaction is not disclosed.
Eastern Gypsum Operations consists of 21 facilities located throughout the northeast and southeast U.S. L&W Supply will be adding 12 new distribution branches and acquire the gypsum operations assets and personnel from an additional nine shared Builders FirstSource locations, which will move to an existing nearby L&W Supply yard. L&W Supply will provide the employees and customers of Eastern Gypsum Operations with a reliable partner in the space that can provide both employment opportunities and high-quality service.
This transaction comes on the heels of four successful acquisitions for L&W Supply over the past year. With the acquisition, L&W Supply will operate 197 locations in 38 states.
"This acquisition creates additional synergies across our value chain and branch operations, and it further reinforces our leadership position in the interior building material distribution market," said Dan Piché, L&W Supply's president. "We look forward to welcoming the Eastern Gypsum Operations team into the L&W family and are confident our shared commitment to delivering world-class service will benefit customers and associates alike."
About L&W Supply
Headquartered in Chicago, L&W Supply is a leading nationwide distributor of gypsum wallboards, suspended ceiling tiles and other interior building materials. From its founding in 1971, L&W Supply has expanded its reach to nearly 200 branch locations in 38 states. L&W Supply was acquired in 2016 by the nation's largest wholesale distributor of roofing, siding, windows and gutter materials, ABC Supply Co, Inc., reinforcing the companies' leadership in building materials distribution. More information is available on www.lwsupply.com.
About ABC Supply
ABC Supply Co. Inc. is the largest wholesale distributor of roofing in the United States and one of the nation's largest wholesale distributors of select exterior and interior building products. Since its founding by Ken and Diane Hendricks in 1982, ABC Supply's sole focus has been serving professional contractors and "making it easy" for them to do their jobs by offering the products, support and services they need. A 15-time Gallup Exceptional Workplace Award winner and two-time recipient of Glassdoor's Employees' Choice Award for Best Places to Work, ABC Supply is an "employee-first" company that treats its associates with respect and gives them the tools they need to succeed. Headquartered in Beloit, Wisconsin, ABC Supply has over 800 locations nationwide. More information is available at www.abcsupply.com.
Source: L&W Supply Corporation