Kodiak Building Partners Acquires Ricci Lumber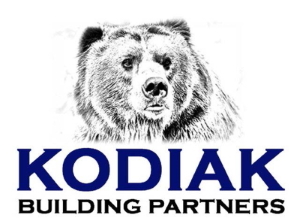 Eddie Hayes, President of Ricci Lumber, and Kodiak Building Partners announced today the acquisition of Ricci Lumber, effective July 1, 2021. Ricci was founded in 1957 in Portsmouth, New Hampshire and serves the lumber and hardware needs of local builders and Seacoast institutions in New Hampshire, Maine, and Massachusetts.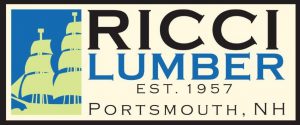 Eddie will remain President of Ricci, and he and his wife Jeanne have chosen to be a part of the ownership group of Kodiak Building Partners. Ricci Lumber will join the Building Materials Group of Kodiak and will report to Pat Flood, Executive Vice President of this Kodiak segment.
Since the age of 13, Eddie spent summers working in the lumberyard that his grandparents founded. After law school and his service in the United States Army, Eddie joined his parents at Ricci, full time. He slowly began to buy out his parents and became President in 1999, when his father Don prepared to retire.
Eddie's energy and introduction of new technologies helped quadruple the company's sales volume. Additionally, Eddie and his wife built a state-of-the-art design center and expanded the entire operation with greater kitchen, flooring, and millwork options.
To take Ricci Lumber to the next level, Eddie confidently chose Kodiak to honor his family's legacy and provide further opportunities for his 45 employees. He shared that, "Kodiak's family-like philosophy mirrors our own, and they became the obvious choice among several suitors." During the due diligence phase of the acquisition, Eddie was continually impressed by the Kodiak's corporate office folks and was delighted to find everyone happy, pleasant, sharp, and hardworking.
Steve Swinney, President and CEO of Kodiak, was pleased by Eddie's observation and said that Kodiak is fortunate to partner with yet another great company. "How do you like them apples?" commented Steve. "Eddie and his team will find that all of our companies share his perspective and align with that very culture. We work hard and have high standards for how we operate, but we also play hard and have a great time together as like-minded partners and as an extended family."
Peloton Advisory, LLC was the exclusive advisor to Ricci Lumber.
About Ricci Lumber
Ricci Lumber provides world class service at competitive prices to its builder customers, homeowners, and regional institutions from its 11,000 square foot showroom and design center in Portsmouth, NH. Ricci offers the highest quality lumber, building materials, windows, doors, cabinets, counters, and appliances to the Seacoast area. www.riccilumber.com
About Kodiak Building Partners
Kodiak Building Partners, through its 89 locations, serves general contractors, homebuilders, sub-contractors, remodelers, and consumers with its operations in Arizona, California, Colorado, Delaware, Florida, Idaho, Illinois, Indiana, Kansas, Maine, Maryland, Massachusetts, Michigan, Minnesota, Nebraska, New Hampshire, North Carolina, Oregon, Texas, Washington, Wisconsin, and Wyoming.
Contact:
Cally Fromme – Vice President Communications & Culture – cally.fromme@kodiakbp.com
Source: Kodiak Building Partners, LLC