Kodiak Building Partners Celebrates 10 Years of Success in the Building Materials Industry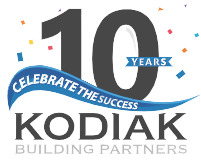 Kodiak Building Partners announced today the celebration of their 10-year anniversary. Kodiak was founded in July 2011 with the intent of focusing on acquiring family-run businesses in the building material sales and distribution industries. Creating a culture that empowers local leaders to succeed in the communities they serve is a core principle of Kodiak that has been implemented since the start of the company. Over the last 10 years, Kodiak has acquired over 89 locations which serve 22 states with over 5,000 employees and has become a well-known and respected industry leader across the nation.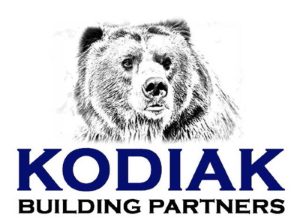 Steve Swinney, CEO of Kodiak commented that "After working in and learning about the building materials and construction industry, we felt that building a decentralized, locally-driven, and entrepreneurial consolidator had never been done successfully without damaging the culture of legacy companies. At Kodiak we are committed to continuing to pursue the fiercely decentralized vision we created 10 years ago."
Paul Hylbert, Chairman of Kodiak's Board of Directors stated that "We put our trust in our team and operate on a decentralized basis, keeping the strength of the company as near to the customer as possible. Kodiak has unlimited growth potential as long as we continue with the same operating model and keep our strong culture, starting with customers and our team."
Scott Barton, VP of Business Development at Kodiak and Senior VP at Barton Supply said "When I sold to Kodiak 10 years ago, I knew I was dealing with a company that has integrity and honesty. Each year Kodiak gets bigger and better due to the company's diligence to remain decentralized and offering the support that their operating companies need."
In celebration of their 10-year anniversary, Kodiak launched their new website www.kodiakbp.com along with a new promotional video today to capture the spirit of the company, their story, their team, and how they have grown the past 10 years. To view the video, visit https://youtu.be/8NvDa9xsmoM.
About Kodiak Building Partners
Kodiak Building Partners serves general contractors, homebuilders, sub-contractors, remodelers, and consumers through its 89 facilities in Arizona, California, Colorado, Delaware, Florida, Idaho, Illinois, Kansas, Maine, Maryland, Massachusetts, Michigan, Minnesota, Missouri, Nebraska, New Hampshire, North Carolina, Oregon, Texas, Washington, Wisconsin, and Wyoming with a diverse array of products from four distinct segments: general lumber, production lumber, gypsum, and construction supplies.
Contact:
Cally Fromme – Vice President Communications and Culture – cally.fromme@kodiakbp.com
Source: Kodiak Building Partners