Packaging Corporation Of America Reports Second Quarter 2021 Results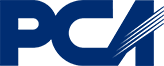 Packaging Corporation of America (the "Company") reported second quarter 2021 net income of $207 million, or $2.17 per share, and net income of $207 million, or $2.17 per share, excluding special items. Second quarter net sales were $1.9 billion in 2021 and $1.5 billion in 2020.
Reported earnings in the second quarter of 2021 include special items expense and income rounding to a negligible impact, while reported earnings in the second quarter of 2020 include $.79 per share of special items expense primarily for the impairment of goodwill associated with our Paper segment.
Excluding special items, the $.79 per share increase in second quarter 2021 earnings compared to the second quarter of 2020 was driven primarily by higher prices and mix $1.01 and volume $.74 in our Packaging segment, higher volume in our Paper segment $.03, and lower non-operating pension expense $.03. These items were partially offset by higher operating costs ($.57), higher annual outage expenses ($.19), higher freight and logistics expenses ($.19), higher converting costs ($.05), higher depreciation expense ($.01), and lower prices and mix in our Paper segment ($.01).
In the Packaging segment, total corrugated products shipments and shipments per day were up 9.6% over last year's second quarter. Containerboard production was 1,192,000 tons, and containerboard inventory was up 20,000 tons from both the second quarter of 2020 and the first quarter of 2021. In the Paper segment, sales volume was up 21,000 tons compared to the second quarter of 2020 and down 24,000 tons from the first quarter of 2021.
Commenting on reported results, Mark W. Kowlzan, Chairman and CEO, said, "Demand in our Packaging segment remained very strong. Our mills and plants continued to do an outstanding job of meeting our customers' needs while managing through certain material and chemical availability issues, a tight labor market, various freight and logistics challenges, as well as the planned maintenance outages at four of our mills during the second quarter. The mills executed the planned outages extremely well and, with the help of the No. 3 machine at the Jackson Mill, provided our plants the necessary containerboard to achieve an all-time record for total box shipments. We were also able to build some much-needed inventory; however, our weeks-of-inventory supply was at a new low for this time of year ahead of an expected very busy second half. The sales groups in both the Packaging and Paper segments are doing a great job of implementing our previously announced price increases, and we continue to deliver on the numerous initiatives and capital projects to reduce costs and improve efficiencies across all of our mills and corrugated products plants. These efforts are extremely important as we continue to experience significant cost inflation across the Company as well as logistics challenges with both our inbound and outbound freight needs."
Mr. Kowlzan continued, "Looking ahead as we move from the second to the third quarter, in our Packaging segment we expect continued strong demand for containerboard and corrugated products with one additional day for box shipments. Paper segment volume should be relatively flat, primarily due to the scheduled maintenance outage at the Jackson Mill. We will also continue to implement our previously announced price increases in both our Packaging and Paper segments. Our annual outage costs will be lower with one outage in the third quarter versus four mill outages in the second quarter. Inflation associated with most of our operating costs as well as freight and logistics expenses is expected to continue. Energy costs will also be impacted due to higher seasonal usage, and wood costs in our southern mills will be higher due to wet weather, low inventory and high demand. Considering these items, we expect third quarter earnings of $2.37 per share."
We present various non-GAAP financial measures in this press release, including diluted EPS excluding special items, segment income excluding special items and EBITDA excluding special items. We provide information regarding our use of non-GAAP financial measures and reconciliations of historical non-GAAP financial measures presented in this press release to the most comparable measure reported in accordance with GAAP in the schedules to this press release. We present our earnings expectation for the upcoming quarter excluding special items as special items are difficult to predict and quantify and may reflect the effect of future events. We do not currently expect special items to have a significant effect on third quarter earnings. We currently anticipate special items in the third quarter to include accounting charges, fees, and expenses at the Jackson Mill for paper to containerboard conversion-related activities. However, additional special items may arise due to third quarter events.
For the full second quarter results, click here.
About Packaging Corporation of America
PCA is the third largest producer of containerboard products and a leading producer of uncoated freesheet paper in North America. PCA operates eight mills and 89 corrugated products plants and related facilities.
Contact:
Barbara Sessions – Investor Relations – (877) 454-2509
Source: Packaging Corporation of America