Trex Company Reports Strong Results in Second Quarter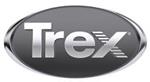 Trex Company, Inc. ("Trex"), the world's #1 brand of composite decking and railing and leader in high-performance, low-maintenance and eco-friendly outdoor living products and a leading national provider of custom-engineered commercial railing systems, today reported second quarter 2021 results and year-to-date performance.
Second Quarter 2021 Highlights
– Consolidated net sales increased 41% to $312 million
– Diluted earnings per share of $0.53, up 29%
– EBITDA increased 36% to $92 million; EBITDA margin of 29.4%
"Our strong second quarter revenue growth was driven by sustained broad-based demand across all Trex Residential product lines and market share gains from wood. The completion of our $200 million capacity expansion program in May enabled Trex Residential to convert significant customer demand into an impressive 43% increase in sales. Additionally, we are pleased with the success of our tiered product strategy, which supports consumer decision-making by providing a range of product aesthetics, features and price points that have broad appeal and distinct competitive advantages over wood. With the largest part of our capacity expansion behind us, we will now pivot to cost reduction projects and continuous improvement opportunities. These efforts will be focused on automation, modernization, energy efficiency and raw material processing.
"As expected, higher raw material costs and logistic expenses pressured second quarter gross margin. Together with the start-up expenses related to our capacity expansion program, these additional costs reduced gross margin by approximately 400 basis points compared to second quarter 2020. This negative impact was partially offset by robust sales growth in the Residential segment, which resulted in EBITDA growth of 36%. The previously announced price increase that was effective August 1, along with the continued benefits of greater-than-projected productivity experienced in our new Virginia facility, will serve to manage a portion of the inflationary pressures that we have experienced in the first half of this year," said Bryan Fairbanks, President and CEO.
Second Quarter 2021 Results
Consolidated net sales for the 2021 second quarter were $312 million, 41% ahead of the 2020 second quarter. Trex Residential net sales increased 43% to $299 million, with Trex Commercial contributing $13 million. The increase also reflects a price increase that was effective January 1, 2021 to address inflationary pressures.
Consolidated gross margin for the 2021 second quarter was 38.0%, after absorbing an approximately 400 basis point impact related to start-up costs and inflationary pressures on key raw materials and transportation, versus 41.9% in the 2020 second quarter. Gross margin was also impacted by labor constraints and increased depreciation related to the company's capital expansion program at Trex Residential. Gross margin for Trex Residential and Trex Commercial were 38.7% and 21.6%, respectively, compared to 42.5% and 30.7%, respectively, in the 2020 quarter.
Selling, general and administrative expenses were $36 million, or 11.5% of net sales, compared to $29 million, or 13.2% of net sales, in the 2020 second quarter and included a $4.6 million increase in personnel related expenses and a $1.5 million increase in branding and advertising spend and travel and entertainment expenses, as COVID-related impacts eased.
Net income for the 2021 second quarter was $61 million, or $0.53 per diluted share, representing increases of 30% and 29%, respectively, from net income of $47 million, or $0.41 per diluted share, reported for the prior year second quarter. EBITDA increased 36% to $92 million and EBITDA margin was 29.4%.
Year-to-Date Performance
Net sales year-to-date were $557 million, 32% ahead of the $421 million reported in the prior year. Trex Residential net sales increased 34% to $532 million, with Trex Commercial contributing an additional $25 million. Year-to-date consolidated gross margin was 38.4%, representing gross margins of 39.3% and 19.4% for Trex Residential and Trex Commercial, respectively. Selling, general and administrative expenses were $67 million, or 12.1% of net sales, compared to $64 million, or 15.1% of net sales.
Net income year-to-date was $110 million, or $0.95 per diluted share compared to $90 million, or $0.77 per diluted share. EBITDA increased 29% to $163 million and EBITDA margin was 29.2%.
ESG
In June, Trex Company published its 2020 Environmental, Social and Governance (ESG) Report. The company's third annual ESG Report recaps a year of "Building a Better Tomorrow Together" for its customers, employees, communities, investors and the environment. Achievements highlighted in the 2020 report include:
– Reinforcing Trex's commitment to environmental sustainability at the core of its products and operations, including the upcycling of more than 900 million pounds of plastic film and reclaimed wood, most of which would otherwise have ended up in landfills.
– Prioritizing employees' health and well-being throughout the pandemic.
– Fostering a culture that upholds the values of diversity, equity and inclusion.
– Growing production capacity sustainably.
– Giving back to local communities.
Learn more in the full 2020 Trex ESG Report and by visiting ESG at Trex.
Summary and Outlook
"Our capacity expansion, which added approximately 350 jobs, was completed one month ahead of schedule and has enabled us to accommodate the continued strong broad-based demand for Trex Residential outdoor living products. Further build-out of new decking lines in Virginia will continue, and those new lines are scheduled to be available for production by the end of this year. Our expansion initiatives will serve the core residential market and will enable us to actively pursue future growth opportunities, including the expansion of international sales and the entrance of Trex Residential products into the home builder market.
"The continued strength of the repair and remodel market together with our brand leadership and increased capacity have driven our impressive year-to-date top line growth. We are encouraged that 2021 will be another year of strong growth for Trex and enhanced value creation for our stakeholders as we execute our strategy. For the third quarter of 2021, we expect consolidated net sales to range from $320 million to $330 million, representing 40% year-over-year growth at the midpoint of the range," Mr. Fairbanks concluded.
For the full second quarter results, click here.
About Trex Company
Trex Company is the world's largest manufacturer of high-performance, low-maintenance wood-alternative decking and railing, with nearly 30 years of product experience. The #1 brand in outdoor living is proud to be named to Fortune magazine's 2020 list of the world's 100 Fastest-Growing Companies and to Forbes' 2021 List of America's Best Mid-Size Companies. Stocked in more than 6,700 retail locations worldwide, Trex outdoor living products offer a wide range of style options with fewer ongoing maintenance requirements than wood, as well as a truly environmentally responsible choice. Also, Trex is a leading national provider of custom-engineered railing systems for the commercial and multi-family market, including performing arts venues and sports stadiums. For more information, visit trex.com. You also can follow Trex on Twitter (@Trex_Company), Instagram (@trexcompany), Pinterest (trexcompany), LinkedIn or Houzz (trex-company-inc), "like" Trex on Facebook, or view product and demonstration videos on the brand's YouTube channel (TheTrexCo).
Contact:
Dennis Schemm – Senior Vice President & CFO – (540) 542-6300
Source: Trex Company, Inc.