Paper Excellence Welcomes Domtar Into Its Group of Companies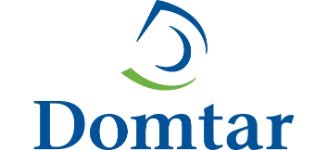 The Paper Excellence Group, a global diversified manufacturer of pulp and specialty, printing, writing, and packaging papers, today announced the successful closing of its previously-announced acquisition of Domtar, a leading provider of fiber-based products. The acquisition further establishes Paper Excellence Group as an industry leader, significantly broadening its global reach and expanding its product range to include airlaid nonwovens and containerboard, in addition to significantly increased pulp and paper production.
Domtar will operate as a stand-alone business entity within the Paper Excellence Group, with Domtar's current CEO and management team remaining in place. There are no further changes to operating locations, business plans, or Domtar's employee base at this time.
"Today marks a major milestone in the growth of the Paper Excellence Group," said Joe Ragan, Global Chief Financial Officer of Paper Excellence. "We are excited to welcome Domtar and its impressive team to the Paper Excellence family. Under John Williams and Domtar's capable management, we look forward to Domtar's continued success across its manufacturing network in the US and Canada."
"As part of the Paper Excellence Group, the future is bright for Domtar," said John Williams, President and CEO of Domtar. "We will continue to earn the right to be the supplier of choice to our customers with sustainable paper, pulp and packaging products."
Under terms of the agreement, Domtar stockholders received USD$55.50 for each share of Domtar common stock. Domtar common stock will no longer be listed for trading on the New York Stock Exchange or the Toronto Stock Exchange.
About Paper Excellence Group
The Paper Excellence Group, headquartered in Southern California, is a privately-held diversified manufacturer of pulp and specialty, printing and writing, and packaging papers, producing over 7 million tons annually with a workforce of over 10,000 in its nearly 40 locations across the Americas and Europe. Through its individual business units, the Group leverages its operational excellence and sustainable high-quality, cost-effective products to deliver high quality pulp and paper to its customers around the world. For more information on Paper Excellence, please visit www.paperexcellence.com. To learn more about Domtar, visit www.domtar.com.
About Domtar
Domtar is a leading provider of a wide variety of fiber-based products including communication, specialty and packaging papers, market pulp and airlaid nonwovens. With approximately 6,400 employees serving more than 50 countries around the world, Domtar is driven by a commitment to turn sustainable wood fiber into useful products that people rely on every day. Domtar's annual sales are approximately $3.7 billion, and its common stock is traded on the New York and Toronto Stock Exchanges. Domtar's principal executive office is in Fort Mill, South Carolina. To learn more, visit www.domtar.com.
Contact:
David Struhs – Vice-President, Corporate Services and Sustainability – (803) 802-8031
Source: Domtar Corporation