Concord Lumber Corporation is Rebranding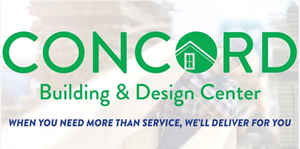 Concord Lumber Corporation has had the privilege of serving professionals in the residential construction and home improvement industry since 1946. For 75 years our commitment to exceeding our customers' expectations through providing superior service, building long-term relationships, and supporting our communities has allowed us to expand from the single lumberyard in Concord, MA, to over ten storefronts in Eastern Massachusetts. Our customers have helped us become the successful enterprise we are today, and we thank you for the opportunities you have provided us.
As we've grown each of our divisions has operated under its own name, we've decided after months of research and due diligence that the best path forward for our company's continued growth and commitment to excellence is through unity. In that spirit, we're pleased to announce that our company will now operate under the corporate name of Concord Building & Design Center. You can expect the same level of service, quality products, and employee-owners, working as a unified team to be your premier supplier of lumber, building materials, paint, and home improvement products.
Concord Lumber and Littleton Lumber will be named Concord Lumber & Design Center, The Kitchen Works will become Concord Kitchen & Design Center, Forester Moulding & Millwork will be called Concord Millwork & Design Center. ColorWorks Paint & Decorating Centers will transition to Concord Paint & Design Centers eventually but are not making any changes at this current time. This transition will be taking place over the next 6 months via a phased approach. You will begin to see our new name appearing on statements, receipts and invoices, signs, trucks, websites, social media profiles, and more.
Ultimately, we are very excited about this next phase in our company's journey. There is a multitude of benefits to having our company operate under a uniform name the most important one being our ability to better service our customers. This endeavor will assist us in ensuring consistent culture, service, product quality, and expectations across all our divisions. We hope you will share in our excitement as we look forward to the next 75 years.
Source: Concord Lumber Corporation