Kingspan Group plc Announces the Acquisition of Ondura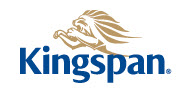 Kingspan, the global leader in high-performance insulation and building envelope solutions, is pleased to announce that it signed an exclusive put option agreement yesterday to acquire Ondura Group ('Ondura') from Naxicap Capital Partners and others.
Ondura, comprising Onduline SAS, Alwitra Holding, CB SA and their subsidiaries, is a leading global provider of roofing membranes and associated roofing solutions headquartered in France, with 14 manufacturing sites and a distribution network in 100 countries worldwide. In the 12 months to 31 December 2021 Ondura had un-audited consolidated revenues of €424m with EBITDA of €63m, and Trading Profit of €55m. Gross assets as at 31 December 2020 were €387m.
The total consideration for the businesses will be €550m (debt free, cash free) payable in cash on completion. Signing of the share purchase agreement is subject to standard French employee procedure and the customary regulatory clearances, and is expected to complete in the second half of 2022. The existing Ondura management teams will be retained in the businesses.
The acquisition of Ondura is expected to increase Kingspan Group EBITDA by approximately 7% on a full year basis. The acquisition is fully aligned with Kingspan's long stated strategy to develop multiple technologies in roofing applications and will serve as our global platform for advancing these solutions.
Contact:
Lorcan Dowd – Group Company Secretary, Kingspan – +353 42 9698000
Douglas Keatinge – Murray Consultants – +353 1 4980300
Source: Kingspan Group plc