Rubicon Announces New Multi-Year Agreement with SRS Distribution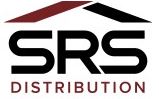 Rubicon Technologies, LLC ("Rubicon"), a digital marketplace for waste and recycling and provider of innovative software-based solutions for businesses and governments worldwide, today announced that it has entered into a multi-year agreement with SRS Distribution Inc. ("SRS"), one of the fastest growing distributors of exterior building and outdoor living products in the United States. Rubicon will bring its suite of cloud-based software products, and the power and scope of its network of more than 8,000 hauler and vendor partners, to bear in providing scalable waste, recycling, and sustainability solutions to SRS in support of the company's environmental and business goals.
With a proven commitment to serving professional contractors in multiple industries, SRS operates America's largest network of independent distributors. Each of the company's unique brands and local branches are bound by a culture that focuses on unmatched customer service, efficiency through innovation, and the development of strong and productive working relationships; all driven by a passion to support every customer and their business as it grows.
Rubicon's market-leading RUBICONConnectTM product will be deployed across all SRS locations, numbering approximately 600 in total, assisting with waste and recycling programs and delivering enhanced sustainability data, analytics, and reporting capabilities.
"We are thrilled to announce this new multi-year agreement with SRS Distribution," said Nate Morris, Chairman and CEO of Rubicon. "Like Rubicon, SRS has been a leader in supporting the growth of their customers' businesses all across America, and the entire SRS team understands the power that companies possess to make positive change in our world. We are excited to work alongside them as they continue to build their business and take the next steps on their sustainability journey."
"At SRS we understand the value and importance of corporate responsibility, and the positive impact our company can have on communities everywhere," said Ryan Nelson, Chief Financial Officer of SRS. "Working with Rubicon will help us become more efficient with our waste and recycling programs, support our growing sustainability initiatives, and help us find new ways to better serve our customers. We cannot wait to get started."
Waste is a global challenge and a global opportunity. Rubicon partners with businesses and governments around the world to advance its mission through zero-waste, landfill diversion and smart city solutions. Rubicon's suite of cloud-based products helps waste collection companies digitize their operations, while equipping municipalities and businesses of all sizes with the tools to adopt a fully digital model, in service of initiating or growing their waste and recycling management capabilities.
About Rubicon
Rubicon is a digital marketplace for waste and recycling, and provider of innovative software-based solutions for businesses and governments worldwide. Creating a new industry standard by using technology to drive environmental innovation, the company helps turn businesses into more sustainable enterprises, and neighborhoods into greener and smarter places to live and work. Rubicon's mission is to end waste. It helps its partners find economic value in their waste streams and confidently execute on their sustainability goals. Learn more at Rubicon.com. Rubicon previously announced an agreement for a business combination with Founder SPAC (Nasdaq: FOUN), which is expected to result in Rubicon becoming a public company listed on the New York Stock Exchange ("NYSE") under the new ticker symbol "RBT" in the second quarter of 2022, subject to customary closing conditions.
About Founder SPAC
Founder is a blank check company whose business purpose is to effect a merger, capital stock exchange, asset acquisition, stock purchase, reorganization, or similar business combination with one or more businesses. While Founder is not limited to a particular industry or geographic region, the company focuses on businesses within the technology sector, with a specific focus on the theme of Digital Transformation. Founder is led by CEO Osman Ahmed, CFO Manpreet Singh, and Executive Chairman Hassan Ahmed. The company's independent directors include Jack Selby, Steve Papa, Allen Salmasi, and Rob Theis. Sponsor and advisor, Nikhil Kalghatgi, leads the company's advisory board.
About SRS Distribution
Founded in 2008 and headquartered in McKinney, TX, SRS has grown to become one of the largest and fastest growing building products distributors in the United States. Since our inception, we have established a differentiated growth strategy and entrepreneurial culture that is focused on serving our customers, partnering with our suppliers, and attracting the industry's best talent. We currently operate under a family of distinct local brands encompassing more than 590 locations across 44 states. SRS Distribution is a portfolio company of Leonard Green & Partners, L.P. and Berkshire Partners LLC. For more information, www.srsdistribution.com.
Contact:
Dan Sampson – Chief Marketing & Corporate Communications Officer – dan.simpson@rubicon.com
Source: SRS Distribution, Inc.