MRS Announces New Website in Celebration of Their 90th Year Anniversary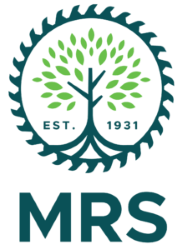 MRS, an industry leader in building materials distribution, is proud to announce a new website launch as they celebrate their 90th year anniversary. The new design – spearheaded by marketing specialist Daphne Veras – has been updated to offer an enhanced user-friendly experience with improved navigation and functionality while allowing customers to see in greater detail the full product portfolio MRS has to offer. In addition to its clean, modern design, the new website will offer helpful tools to serve as an educational resource to retailers, contractors, and homeowners.
"Our primary goal during the redesign was for our website to better represent who we are as a company," explained Ms. Veras. "We want our online presence to reflect the customer-centric, state-of-the-art, first-class organization that MRS is today. I feel that the new website accomplishes this goal flawlessly and allows the visitor to grasp a better understanding of MRS and all that we can offer."
As a fourth-generation, family-owned company, MRS prides itself on its ability to change with the needs of its customers. "Our customers, as well as contractors and homeowners, will now have a comprehensive online tool that they can access from any device," said Brian Boyd, president of MRS. "Our new website will help users with product knowledge, installation videos, warranty information, company updates, and the conversion charts that our industry relies on." To view MRS's new website, please visit www.mrslumber.com.
About Manufacturers Reserve Supply
MRS is a premier wholesale building materials distributor, family-owned and operated since 1931. Based in Irvington, New Jersey, MRS specializes in the distribution of roofing, siding, trim, and decking materials and distributes in New Jersey, Pennsylvania, Delaware, New York, and Connecticut.
Contact:
Daphne Veras – Marketing Coordinator – sales@mrslumber.com – 973-373-1881
Source: Manufacturers Reserve Supply, Inc.