Interfor to Sell Acorn Sawmill in British Columbia to San Group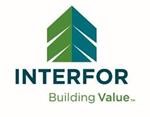 Interfor Corporation ("Interfor" or the "Company") announced that it has reached an agreement to sell its Acorn specialty sawmill located near Vancouver, British Columbia ("B.C.") (the "Mill") to an affiliate of San Industries Ltd. (the "San Group").
The Mill is located on an approximately 30-acre leased site on the Fraser River in Delta, B.C. The Mill was built in 1963 and was acquired by Interfor in 2001 from Primex Forest Products. The Mill specializes in producing lumber squares for the traditional Japanese home market and most of the production is exported to Asia. The Mill has a two-shift rated capacity of approximately 140 million board feet per year, but has been operating on a one-shift basis for many years. The Mill produced 56 million board feet of lumber in 2021, representing approximately 2% of Interfor's total company-wide production in 2021.
San Group is a privately held, B.C. based forest products company, with primary and value-added lumber manufacturing operations in Port Alberni and Langley, B.C. The San Group intends to continue operating the Mill.
The completion of the transaction is subject to customary conditions and is expected to close in the second quarter of 2022.
About Interfor
Interfor is a growth-oriented forest products company with operations in Canada and the United States. The Company has annual lumber production capacity of 4.9 billion board feet and offers a diverse line of lumber products to customers around the world. For more information about Interfor, visit our website at www.interfor.com.
Contact:
Rick Pozzebon – Senior Vice President & Chief Financial Officer – (604) 689-6804
Source: Interfor Corporation