Kodiak Building Partners Announces Leadership Change of Interiors Group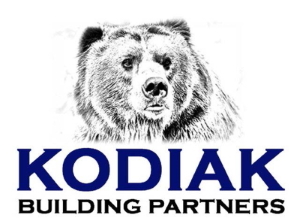 Kodiak Building Partners announced the transition of its Interiors Group President, Doug Rapier, into an advisory role and the promotions of Greg Ulvedal and Kirk Dryden to Co-Presidents of the Interiors Group.
Doug Rapier and his father started Factory Builders Stores ("FBS") in 1988. Over time, it became the largest appliance contract distributor in Texas, with seven locations.
In 2014, Doug sold FBS to Kodiak, and he remained its President. As the Kodiak Interiors Group grew with the acquisitions of Specialty Appliance and Arizona Appliance and Home, Doug became the President of this segment. Allen Prough became the President at FBS in 2019, as Doug's Interiors Group responsibilities grew.
After the sale of FBS to Kodiak, Doug expected to only work fulltime for a couple more years. He found Kodiak to be full of great people and that the work was fun and fulfilling and therefore stayed longer than originally planned. He recognized, though, that every man dies, not every man lives. So, he elected to step back into a position that utilizes the valuable relationships that he has cultivated through his career while allowing the freedom to travel and enjoy life with his wife.
Doug is confident that the new Co-Presidents of the Interiors Group, Greg Ulvedal and Kirk Dryden will flourish in their new roles. Greg and Kirk are currently the Co-Presidents of Specialty Appliance.
Greg and Kirk started Specialty Appliance ("SA") in 1998 and were acquired by Kodiak in 2018. Their skillsets that perfectly complement one another, along with their philosophy of high touch service that carries their customers from the sale all the way through installation and service will continue to benefit the companies under their direction.
These high energy entrepreneurs already oversee Arizona Appliance and Home, and due to Kodiak's collaborative culture, they already have a working relationship with the leaders and managers at Factory Builder Stores. They are perfectly positioned for this next step and thrive on the challenge of growing, seeking new opportunities, and adding value to Kodiak.
As Greg and Kirk's responsibilities grow and the Interiors Group adds new companies, they will eventually name a successor at SA but plan on remaining its co-presidents at this time.
Doug said, "These gentlemen absolutely know this business, it is time for them to lead. They deserve it and are ready to go!".
Steve Swinney, CEO of Kodiak, shares, "Doug has been a great friend and partner in leading Kodiak since he joined us in 2014. He established our Interiors group, built a great business at FBS, and was instrumental in our acquisitions of Specialty Appliance and Arizona Wholesale Supply. He leaves a great team in the capable hands of Greg and Kirk, who I know will continue the legacy of success that Doug established for the Kodiak Interiors Group."
About Kodiak Building Partners
Kodiak Building Partners, through its 92 locations, serves general contractors, homebuilders, sub-contractors, remodelers, and consumers with its operations in Arizona, California, Colorado, Delaware, Florida, Idaho, Illinois, Indiana, Kansas, Maryland, Massachusetts, Michigan, Minnesota, Nebraska, North Carolina, Oregon, Texas, Washington, Wisconsin, and Wyoming.
Contact:
Cally Fromme – Vice President Communication & Culture – cally.fromme@kodiakbp.com
Source: Kodiak Building Partners, LLC