Trex Company Reports Record Results for First Quarter 2022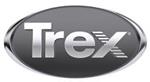 Trex Company, Inc., the world's #1 brand of high-performance, low-maintenance and eco-friendly composite decking, railing and outdoor living products and a leading national provider of custom-engineered commercial railing systems, today reported first quarter 2022 results.
First Quarter 2022 Highlights
Consolidated net sales increased 38% to $339 million
Net income of $71 million, up 47%; diluted earnings per share of $0.62, up 48%
EBITDA up 49% to $105 million; EBITDA margin of 31.1%, up 220 basis points
CEO Comments
"2022 is off to a strong start with Trex Residential posting 40% revenue growth, reflecting a double-digit increase in volume from strong secular trends, as homeowners continue to invest in existing residences and pursue renovations that enhance their outdoor living spaces. Price increases to address inflationary pressures were absorbed by the market and also benefitted net sales. As the category leader with newly expanded capacity, we believe that Trex is capturing more than its share of the ongoing conversion from wood to composite products," said Bryan Fairbanks, President and CEO.
"We are pleased with our first quarter gross margin performance in light of global cost pressures and supply chain challenges, as consolidated gross margin was 39.8%. Favorable gross margin comparisons were driven by pricing taken to offset inflation and a disciplined focus on cost reductions through our continuous improvement initiatives. We also have been able to effectively hire and train our labor force to support our expanded capacity while we prioritize the pipeline of cost savings and manufacturing projects that we expect will generate additional efficiencies in future periods.
"We achieved strong operating leverage in the first quarter, converting 38% sales growth into increases of 49% in EBITDA, and 48% in diluted earnings per share, while making additional SG&A investments in branding and marketing. With our significant operating cash flow generation and confidence in the Company's long-term growth prospects, we repurchased 833,963 shares of our outstanding common stock for $75 million. The Company has 7.2 million shares remaining as of quarter end that may be repurchased under the program."
First Quarter 2022 Results
First quarter 2022 consolidated net sales were $339 million, representing a 38% increase year-over-year, benefitting equally from strong volume growth and pricing actions taken in 2021. Trex Residential net sales increased 40% to $327 million, with Trex Commercial contributing $12 million to net sales.
Consolidated gross margin was 39.8%, an 80-basis point increase over the 2021 first quarter, as increased utilization, pricing actions and production efficiencies more than offset inflationary pressures on raw material, labor and logistics costs. First quarter 2022 gross margin for Trex Residential and Trex Commercial were 40.9% and 10.4%, respectively, compared to 40.2% and 17.2%, respectively, in the 2021 first quarter.
Selling, general and administrative expenses were $40 million, or 11.8% of net sales, compared to $31 million, or 12.8% of net sales, in the 2021 first quarter. The increase was primarily due to higher branding spend and personnel related expenses.
Net income for the 2022 first quarter was $71 million, or $0.62 per diluted share, representing increases of 47% and 48%, respectively, from net income of $49 million, or $0.42 per diluted share, reported a year ago. EBITDA increased 49% to $105 million and EBITDA margin was 31.1%.
Summary and Outlook
"Trex Company's long-term secular growth trends remain strong. Substantially all of our revenue is tied to the repair and remodel sector, in which outdoor living remains one of the fastest growing categories. In addition to providing comfortable outdoor environments that extend their living spaces, consumers recognize that their investments in Trex decking and railing products add value to their lives and homes by significantly reducing maintenance time and expense. This underpins our conviction that the wood alternative category will consistently and rapidly gain share from wood and Trex, as the market leader, will garner an increased share of that conversion opportunity. Trex invented composite decking and railing, and we continue to innovate this category, while maintaining our brand recognition, low-cost manufacturing advantage and industry-leading distribution network.
"Built on green values, Trex composite decking is sustainably manufactured primarily from recycled and reclaimed materials. Sustainability is becoming the cornerstone of home design and the products consumers are seeking, as they assess the environmental impacts of their homes and purchasing decisions. As one of the largest recyclers of plastic film in North America, Trex proudly recycles approximately one billion pounds of polyethylene plastic and reclaimed wood scrap each year to make outdoor living products, all while prioritizing the safety and wellbeing of our employees.
"For the 2022 second quarter, we expect consolidated net sales to range from $375 million to $385 million, representing 22% year-over-year growth at the midpoint. For full year 2022, we expect double-digit revenue growth. We also reaffirm our guidance for full year 2022 incremental EBITDA margin of 30% to 35%," Mr. Fairbanks concluded.
For the full first quarter results, click here.
About Trex Company
Trex Company is the world's largest manufacturer of high-performance, low-maintenance wood-alternative decking and railing, with more than 30 years of product experience. The #1 brand in outdoor living is proud to be named to Forbes' 2021 List of America's Best Mid-Size Companies and to Fortune magazine's 2020 list of the world's 100 Fastest-Growing Companies. Stocked in more than 6,700 retail locations worldwide, Trex outdoor living products offer a wide range of style options with fewer ongoing maintenance requirements than wood, as well as a truly environmentally responsible choice. Also, Trex is a leading national provider of custom-engineered railing systems for the commercial and multi-family market, including performing arts venues and sports stadiums. For more information, visit trex.com.
Contact:
Dennis Schemm – Senior Vice President & CFO – (540) 542-6300
Source: Trex Company, Inc.