Kodiak Announces New Co-Presidents at Specialty Appliance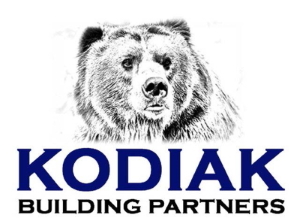 Kodiak Building Partners announced today that John Dadderio and Blayne Patrick were recently promoted to the Co-President positions at Specialty Appliance, based in Denver Colorado.
John and Blayne fill the positions left by the promotions of Greg Ulvedal and Kirk Dryden who became the Co-Presidents of the Interiors Group for Kodiak.
Both men have had career paths that have exposed them to varied companies and ways of doing business before finding their homes at Specialty Appliance. On their journeys, they both have come to recognize the very high value of people and relationships.
Blayne has 26 years of experience specifically in the appliance industry. Through his time in both manufacturing and retail with Sears, Montgomery Ward, Circuit City, and Dacor, he observed and appreciated that all of the people he worked with shared the same goals and aspirations, no matter their backgrounds. Blayne joined Specialty Appliance seven years ago and was a major player in the sales team growth.
Likewise, John grew a heart for service over his career. His entrepreneurial spirit led him to own five different businesses before becoming affiliated with Specialty Appliance in 2004 as an independent contractor and ultimately being hired in 2014, prior to being acquired by Kodiak. His people skills are a reflection of the foundation built by Greg and Kirk. John believes in serving and supporting his team, which results in the team always striving for winning and success. He challenges his team to always give their 100%, and they can always expect his very best in return.
The new Co-Presidents do not plan on any major changes at Specialty Appliance under their direction. Blayne will focus more on the sales side, and John will spend his energy on operations.
Greg and Kirk are pleased to promote John and Blayne and are confident that Specialty's impressive success will only continue, and the amazing environment that enjoys both laughter and hard work is in good hands.
About Specialty Appliance
Specialty Appliance is Colorado's premier kitchen appliance retailer with locations in Denver, Louisville, Fort Collins, Basalt, and Avon. Their over 240 employees provide a one-stop-shop for homeowners and contractors by exceeding their expectations every step of selection, purchase, delivery, and certified installation of both luxury brands and value packages. https://www.buyfromsa.com/
About Kodiak Building Partners
Kodiak Building Partners, through its 92 locations, serves general contractors, homebuilders, sub-contractors, remodelers, and consumers with its operations in Arizona, California, Colorado, Delaware, Florida, Idaho, Illinois, Indiana, Kansas, Maryland, Massachusetts, Michigan, Minnesota, Nebraska, New Hampshire, North Carolina, Oregon, Texas, Washington, Wisconsin, and Wyoming. https://kodiakbp.com/
Contact:
Cally Fromme – Vice President Communications & Culture – cally.fromme@kodiakbp.com
Source: Kodiak Building Partners, LLC