ECMD, Inc. Announces New President and CEO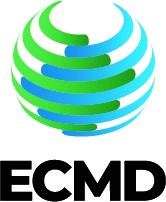 North Wilkesboro-based ECMD, Inc. announced as part of a strategic succession plan that its Board of Directors has promoted Kelly Hendrix to be their new President and CEO effective June 1, 2022. Kelly succeeds Todd Meade who will begin a retirement transition plan.
Mr. Hendrix joined ECMD in 2018 as Vice President, Klumb Forest Products. In 2020 he joined ECMD's Board of Directors and since 2021 has been Executive Vice President. In his new role as President and CEO, Mr. Hendrix will now lead the entire company, define and execute the strategic vision, deliver operational business results and be the steward of ECMD's mission to improve the lives of our employees.
To ensure a smooth leadership transition, Mr. Meade has agreed to act in a consulting capacity and continue to be on the Board of Directors. "Over my 37 years with ECMD, I have had the privilege to work with the best team in the industry. Through many ups and downs, ECMD has endured to achieve remarkable success," said Todd Meade.
"I am humbled and honored for this opportunity to lead a committed, great team. Our mission to improve the lives of our employees is firmly in place and I will ensure continued investment in people, processes and systems to support our customers," says Kelly Hendrix, President and CEO of ECMD, Inc.
"I want to thank Todd for his commitment, integrity and hard work ethic that he shared with us every day," said Allen Dyer, ECMD's Founder and Chairman of the Board.
"There is no better person to lead ECMD into the future than Kelly," said Mr. Dyer. "I am confident that his passionate, humble and servant leadership approach will propel ECMD to new heights. As a 100% employee-owned company, our employees can take pride in knowing that the leadership team and the future of ECMD is in solid hands with Kelly as their new President and CEO."
About ECMD, Inc.
ECMD is 100% employee owned with a mission to improve the lives of our employees. Founded by innovative entrepreneurs who created the modern building materials global supply chain, their passion and integrity remain the fabric of our culture. ECMD partners with customers nationwide to provide a world-class supply chain to builders, remodelers, finish carpenters, and consumers with the materials needed to complete simple projects to dream houses. By leveraging technology and the team's passion for its customers, ECMD has built a strategic integrated portfolio of 6 operating divisions: EastCoast Mouldings, Klumb Forest Products, Crown Heritage Stairs, ECMD Distribution, Arndt & Herman Building Products and Clifton Moulding Co.
Contact:
Robert Ballard – Vice President of Marketing – bob.ballard@ecmd.com
Source: EDMD, Inc.