Lou Filippone Joins Fairway as Vice President of Sales
Lou Filippone has joined Fairway Architectural Railing Solutions, designer and manufacturer of custom exterior railings for multifamily and commercial projects, as its new Vice President of Sales. Filippone will be responsible for sales team leadership, developing new business opportunities, strategic planning to promote sales growth and customer satisfaction, and controlling all sales activities for the Fairway sales organization.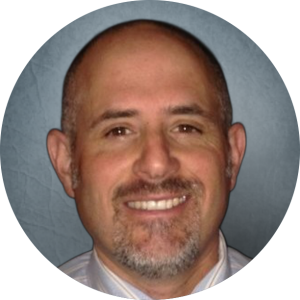 Filippone brings 25 years of sales and leadership experience to the role, most recently serving as Vice President of Sales for Graboyes Commercial Window and Glass Solutions, a premier commercial/architectural custom glass and metal construction company, where he led all sales, business development, and customer relationship activities.
"Lou's extensive background in both commercial building products and a diversity of other industries provides him with an insider's and an outsider's perspective. This will serve Fairway well as we support existing customers while continuing to explore new markets and new customer opportunities," said Bob McNally, CEO of Envision Building Products LLC (parent company of Fairway).
"Fairway Architectural Railing Solutions is undergoing tremendous growth and making exciting changes in both operations and product innovation, so I couldn't be more thrilled to be joining the team at this time," Filippone said. "I'm looking forward to helping the company continue to grow, expand into new markets, and build off our storied history while providing our customers with unsurpassed quality and service."
About Fairway Architectural Railing Solutions
For more than 20 years, Fairway Architectural Railing Solutions has been designing custom railings that create the perfect finishing touch on multifamily and commercial projects. Our design, engineering, project management, fabrication, and installation services operate under one roof, helping the architectural community bring their vision to life with amazing detail. We believe that quality and safety are the most important factors in any railing project, and we control the entire process—from our pre-treatment process to our superior punched and concealed welding to our AAMA-2604 or -2605 powder-coating finish—to ensure projects meet our standards.
Source: Fairway Building Products, LLC