David Weekley Homes Selects 84 Lumber as a National Preferred Partner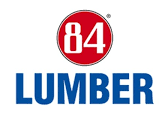 84 Lumber is proud to announce that it has been selected as a 2022 National Preferred Partner by David Weekley Homes, one of the nation's largest privately-held home builders. Through its National Preferred Partner awards, David Weekley Homes recognizes its top field and manufacturing partners who have consistently operated at extraordinary levels, as determined by the home builder's supplier evaluation platform. This is the third year in a row that 84 Lumber was selected for the honor.
"In the best of times, having quality trade partners will have a significant impact on a homebuilder's ability to deliver a high-quality product. This year, our Preferred National Partners including 84 Lumber have made a significant contribution to our success at David Weekley Homes," stated John Schiegg, vice president of supply chain services for David Weekley Homes. "Our National Preferred Partners help to make our homebuyer's dreams a reality. We are so thankful to 84 Lumber for a job well done."
Based in Houston, David Weekley Homes is present in 19 cities across the U.S. and has worked with 84 Lumber on several large- and small-scale projects. 84 Lumber was selected among other partners including Simpson Strong-Tie, Lanehart Electrical Contractors and more. A total of 138 companies were evaluated this year, and only 17 percent achieved the designation of National Preferred Partner.
"The team at David Weekley Homes never falls short of doing an amazing job for all customers, and we are very grateful for their continued partnership," said Billy Ball, national vice president of sales at 84 Lumber. "David Weekley Homes continues to focus on customer service and quality work, which pairs well with the values we have at 84 Lumber. We look forward to building with them for many years to come."
What first started as a cash-and-carry lumber yard 66 years ago, 84 Lumber is now the nation's largest privately held building materials supplier. To follow along with the company's recent developments, follow 84 Lumber on Facebook, Instagram and LinkedIn.
About 84 Lumber
Founded in 1956 and headquartered in Eighty Four, Pennsylvania, 84 Lumber Company is the nation's largest privately held supplier of building materials, manufactured components and industry-leading services for single- and multi-family residences and commercial buildings. The company operates more than 250 stores, component manufacturing plants, custom door shops, custom millwork shops and engineered wood product centers in over 30 states. 84 Lumber also offers turnkey installation services for a variety of products, including framing, insulation, siding, windows, roofing, decking and drywall. A certified national women's business enterprise owned by Maggie Hardy Knox, 84 Lumber has held a spot on the Inc. 5000 list of America's fastest growing companies for several years in a row. For more information, visit 84lumber.com or join the company on your favorite social media platform.
About David Weekley Homes
David Weekley Homes, founded in 1976, is headquartered in Houston and operates in 19 cities across the United States. David Weekley Homes was the first builder in the United States to be awarded the Triple Crown of American Home Building, an honor which includes "America's Best Builder," "National Housing Quality Award" and "National Builder of the Year." Weekley has also appeared 15 times on FORTUNE magazine's "100 Best Companies to Work For®" list. Since inception, David Weekley Homes has closed more than 100,000 homes. For more information about David Weekley Homes, visit the company's website at www.davidweekleyhomes.com.
Contact:
Sarah Van Dommelen, Public Relations Manager – sarah.vandommelen@84lumber.com – (724) 228-8820 x2185
Source: 84 Lumber Company