PPG Completes Universiada STEM Education Initiative in Wrocław, Poland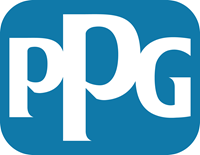 PPG announced that it has completed Universiada, a science, technology, education and math ("STEM") education initiative for young scientists in Wroclaw, Poland, carried out in collaboration with the University of Wroclaw and the Omniveda Foundation.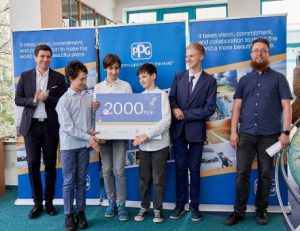 Funded with a $35,000 (140,000 zloty) grant from PPG, Universiada is a competition designed to inspire young people's interest in science by having them carry out experiments to answer their questions about science. Thirteen teams representing 10 schools from the Lower Silesia region took part in the inaugural event at the University of Wroclaw. University and PPG representatives judged the teams' results using criteria that included creativity and scientific conclusions.
First prize was awarded to a team from AMS Primary School in Wroclaw, which devised an experiment to answer the question: Can "spherized" foods – those encapsulated in an edible sphere – survive a journey into space?
"The judges were impressed with both the originality of the topic and enthusiasm of the students, who prepared the work themselves with only limited help from their teacher," said Anna Pietranik, director, Institute of Geological Sciences, University of Wroclaw. "With our partners, we created this event for young scientists to develop their creative thinking and planning skills while working in teams, which helps children learn through cooperation and social contact. We also encouraged them to use the scientific method of questioning, researching, hypothesizing, testing and analyzing."
PPG aims to build the next generation of STEM leaders to help society meet collective challenges quickly, creatively and effectively. The company supports students at various points along their educational continuum and is helping increase the number of young people with an interest in STEM, especially diverse students entering advanced STEM studies.
"Students often have innovative ideas that, in many cases, can have a real impact on a given industry," said Marcin Debowski, PPG lead, Global Business Services, Poland. "We want to reward young people for their creativity and future-oriented concepts, and Universiada is an excellent way of doing that. We would like young, talented people to perceive science as an attractive field of study and a future career."
PPG's global community engagement efforts and the PPG Foundation aim to bring color and brightness to PPG communities around the world. We invested $13.3 million in 2021, supporting hundreds of organizations across more than 40 countries. By investing in educational opportunities, we help grow today's skilled workforce and develop tomorrow's innovators in fields related to coatings and manufacturing. Plus, we empower PPG employees to multiply their impact for causes that are important to them by supporting their volunteer efforts and charitable giving. Learn more at communities.ppg.com.
About PPG Industries
At PPG (NYSE:PPG), we work every day to develop and deliver the paints, coatings and specialty materials that our customers have trusted for nearly 140 years. Through dedication and creativity, we solve our customers' biggest challenges, collaborating closely to find the right path forward. With headquarters in Pittsburgh, we operate and innovate in more than 75 countries and reported net sales of $16.8 billion in 2021. We serve customers in construction, consumer products, industrial, and transportation markets and aftermarkets. To learn more, visit www.ppg.com. The PPG Logo and We protect and beautify the world are registered trademarks of PPG Industries Ohio, Inc.
Contact:
Magdalena Olszewska – Media Contact Poland – magdalena.olszewska@tikkurila.com – + 48 539 913 726
Source: PPG Industries, Inc.