ABC Supply Co. Inc. Acquires Kaycan's U.S. Distribution Business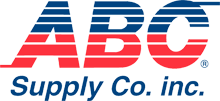 ABC Supply Co. Inc., the nation's largest wholesale distributor of roofing, siding and other select exterior and interior building products, has acquired the United States distribution business of Kaycan, a leading manufacturer and distributor of siding and other products, from Saint-Gobain.
With the acquisition, which includes 24 Kaycan locations, ABC Supply will operate more than 860 locations across 49 states. The acquired locations will operate as ABC Supply branches focused on distributing Kaycan branded products along with other complementary building products and accessories.
"The acquisition of Kaycan's U.S. distribution business will enhance ABC Supply's product and service offerings and provide momentum for our next phase of growth," said Keith Rozolis, ABC Supply's president and chief executive officer. "We are excited to welcome Kaycan's associates into the ABC Supply family."
Based in Montreal, Québec, Canada, Kaycan produces and distributes exterior building products, including vinyl, aluminum and engineered wood siding as well as related accessories, coil, windows and patio doors. The company is a leader in Canada and the United States with a combined revenue of $472 million across the two countries. Kaycan was acquired by Saint-Gobain in July 2022.
Visit abcsupply.com to learn more about the company and see all of ABC Supply's locations.
About ABC Supply
ABC Supply Co. Inc. is the largest wholesale distributor of roofing in the United States and one of the nation's largest wholesale distributors of select exterior and interior building products. Since its founding by Ken and Diane Hendricks in 1982, ABC Supply's sole focus has been serving professional contractors and "making it easy" for them to do their jobs by offering the products, support and services they need — including myABCsupply, a tool that allows contractors to order materials, track deliveries, pay invoices and more. A 16-time Gallup Exceptional Workplace Award winner and two-time recipient of Glassdoor's Employees' Choice Award for Best Places to Work, ABC Supply is an "employee-first" company that treats its associates with respect and gives them the tools they need to succeed. The company was also named a Best Employer for New Grads by Forbes in 2021. Headquartered in Beloit, Wisconsin, ABC Supply has over 840 locations nationwide. More information is available at www.abcsupply.com. Contractors can find resources for growing and improving their businesses on ABC Supply's blog and the company's LinkedIn page.
Source: American Builders & Contractors Supply Co., Inc.