NAHB: Single-Family Production Continues to Weaken in September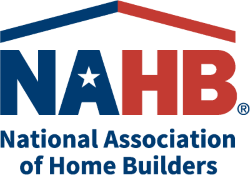 Single-family housing starts declined further in September as high mortgage rates, ongoing building material production disruptions and flagging demand stemming from rising affordability challenges continue to put a damper on new home production.
Overall housing starts decreased 8.1% to a seasonally adjusted annual rate of 1.44 million units in September, according to a report from the U.S. Department of Housing and Urban Development and the U.S. Census Bureau.
The September reading of 1.44 million starts is the number of housing units builders would begin if development kept this pace for the next 12 months. Within this overall number, single-family starts decreased 4.7% to an 892,000 seasonally adjusted annual rate. Year-to-date, single-family starts are down 5.6%. The multifamily sector, which includes apartment buildings and condos, decreased 13.2% to an annualized 547,000 pace.
"Higher interest rates are hurting the ability of buyers to purchase a new home, particularly at the entry-level end of the market," said Jerry Konter, chairman of the National Association of Home Builders ("NAHB") and a home builder and developer from Savannah, Ga. "Higher rates also harm the supply-side of the market by increasing the cost of construction and development loans."
"The ongoing decline for single-family construction mirrors weakness for single-family builder sentiment, which has now declined for 10 straight months and stands at half the level of a year ago," said NAHB Chief Economist Robert Dietz. "The September single-family production level is below a 900,000 annualized rate and the lowest level since May 2020."
On a regional and year-to-date basis, combined single-family and multifamily starts are 3.9% higher in the Northeast, 1.2% lower in the Midwest, 3.6% higher in the South and 3.4% lower in the West.
Overall permits increased 1.4% to a 1.56 million unit annualized rate in September and are up 0.3% on a year-to-date basis. Single-family permits decreased 3.1% to an 872,000 unit rate. The pace of single-family permits has now declined for seven consecutive months. Multifamily permits increased 7.8% to an annualized 692,000 pace.
Looking at regional permit data on a year-to-date basis, permits are 2.8% lower in the Northeast, 1.5% higher in the Midwest, 1.4% higher in the South and 1.6% lower in the West.
The number of single-family homes under construction—800,000—is slowing due to prior declines for starts.
Contact:
Elizabeth Thompson – Media Contact – ethompson@nahb.org – (202) 266-8495
Source: National Association of Home Builders