Trex Company Reports Third Quarter 2022 Results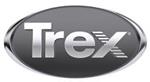 Trex Company, Inc., the world's #1 brand of high-performance, low-maintenance and eco-friendly composite decking, railing and outdoor living products and a leading national provider of custom-engineered commercial railing systems, today reported third quarter 2022 results and year-to-date performance.
Third Quarter 2022 Highlights
Consolidated net sales of $188 million
Net income of $15 million; diluted earnings per share of $0.14, excluding severance charges
EBITDA was $32 million; EBITDA margin of 17.0%, excluding severance charges
CEO Comments
"Third quarter sales and EBITDA were in line with our expectations which we signaled last quarter, as our channel partners were able to meet demand requirements through drawdowns of existing inventory. Responding quickly to this dynamic, Trex immediately took measures to reduce production levels, right size our employee base, and implement cost efficiency programs. While reducing our employee base, we have retained our most experienced manufacturing talent, preserving our ability to quickly and efficiently ramp up production as demand rebounds," said Bryan Fairbanks, President and CEO of Trex.
"At the same time, we continued to support our long-term growth trajectory by expanding our distribution network, investing in our brand and commercializing new products that broaden our market opportunity. Launched nationally in the second quarter, Trex Transcend® Lineage™ decking garnered positive feedback from channel partners and consumers, underscoring our reputation for innovation that meets the evolving needs of the marketplace. In September and October, we strengthened our best-in-class distribution network by adding two additional distribution locations to service and expand the availability of Trex outdoor living products in the fast-growing Texas market.
"With our strong free cash flow generation and confidence in the Company's long term growth prospects, we continued our share buyback program. During the third quarter, we repurchased 1.7 million shares of our outstanding common stock."
Third Quarter 2022 Results
Third quarter 2022 consolidated net sales were $188 million, compared to $336 million in the prior-year quarter. Trex Residential net sales were $178 million compared to $319 million in the 2021 quarter. The decrease in Trex Residential net sales was primarily due to a decline in volume. Beginning in the third quarter, our channel partners rightsized their inventories and met demand partially through inventory drawdowns, rather than reordering products. Trex Commercial contributed $11 million to consolidated net sales.
Consolidated gross profit as a percentage of net sales, gross margin, was 24.5% in the third quarter 2022 compared to 38.2% in the year ago quarter. This decrease is primarily due to reduced production at Trex Residential resulting from inventory drawdowns by distribution.
Selling, general and administrative expenses were $27 million, or 14.2% of net sales, compared to $34 million, or 10.1% of net sales, in the third quarter 2021. Excluding the $1.2 million severance charge related to employee count reductions in the third quarter 2022, the decrease in selling, general and administrative expenses was $8.3 million compared to third quarter 2021. The $8.3 million decrease was primarily the result of a decrease of $10.8 million in incentive compensation expense, offset by a $1.9 million increase in marketing and branding spend and an increase in other operating expenses of approximately $1.0 million.
Net income for the third quarter 2022 was $14 million, or $0.13 per diluted share, compared to $74 million, or $0.64 per diluted share, in the third quarter 2021. Third quarter 2022 EBITDA was $31 million, and EBITDA margin was 16.4%.
The Company repurchased 1.7 million shares of its outstanding common stock totaling $100 million during the quarter. The Company has 2.6 million shares remaining as of the end of the quarter that may be repurchased under the program.
Year-to-Date Results
Year-to-date consolidated net sales were $914 million, up from $893 million reported in the year ago period. Trex Residential net sales increased 3% to $879 million, with Trex Commercial contributing $35 million. Year-to-date 2022 consolidated gross margin was 37.0% compared to 38.3% year-to-date 2021.
Selling, general and administrative expenses were $106 million, or 11.6% of net sales, compared to $103 million, or 11.5% of net sales.
Net income year-to-date was $174 million, or $1.55 per diluted share, compared to $184 million, or $1.59 per diluted share. EBITDA year-to-date was $265 million, resulting in an EBITDA margin of 29.0%, compared to EBITDA of $271 million and EBITDA margin of 30.3% during the same period in the prior year.
Summary and Outlook
"Looking ahead to the fourth quarter, we re-affirm our guidance for net sales of $180 million to $190 million and our expectation for full year EBITDA margin of 27% to 29% and fourth quarter EBITDA margin of 22% to 25%. Capital expenditure guidance for 2022 is $170 million to $180 million, as we continue to a build out our greenfield Arkansas facility, but at a measured pace. The development approach is modular and calibrated to demand trends for Trex Residential outdoor living products.
"Supported by our industry-leading brand, market leading products and manufacturing efficiency, we remain well positioned as the prime beneficiary of long-term trends towards outdoor living," Fairbanks noted. "Our focus on wood conversion while operating in a sustainable and socially responsible manner remains unwavering. The Trex product portfolio captures demand across a broad consumer base and we have the highest production efficiency within the composite industry. We believe the actions we have taken will not only allow us to navigate effectively through any potential economic slowdown but also position Trex for enhanced growth and profitability when demand resumes," Fairbanks concluded.
For the complete press release, click here.
About Trex Company, Inc.
Trex Company, Inc. [NYSE: TREX] is the world's largest manufacturer of high-performance wood-alternative decking and railing, with more than 30 years of product experience. The #1 brand in outdoor living is proud to have been named to Forbes' 2021 List of America's Best Mid-Sized Companies and Fortune magazine's 2020 list of the world's 100 Fastest-Growing Companies. Stocked in more than 6,700 retail locations worldwide, Trex outdoor living products offer a wide range of style options with fewer ongoing maintenance requirements than wood, as well as a truly environmentally responsible choice. For more information, visit trex.com. You also can follow Trex on Twitter (@Trex_Company), Instagram (@trexcompany), Pinterest (trexcompany) or Houzz (trexcompany-inc), "like" Trex on Facebook (@TrexCompany) or view product and demonstration videos on the brand's YouTube channel (TheTrexCo).
Contact:
Dennis C. Schemm – Senior Vice President and Chief Financial Officer – (540) 542-6300
Source: Trex Company, Inc.