Empire Moulding and Millwork Opens New Distribution Center to Service the New England Market

Novo Building Products is pleased to announce the opening of a new Empire Moulding and Millwork distribution facility in Amherst, N.H. Strategically located 60 miles north of Boston, the new 217,000-square-foot-facility services 750 independent lumberyards, specialty millwork shops, stair manufacturers, door fabricators, ProDealers, and home centers across New England.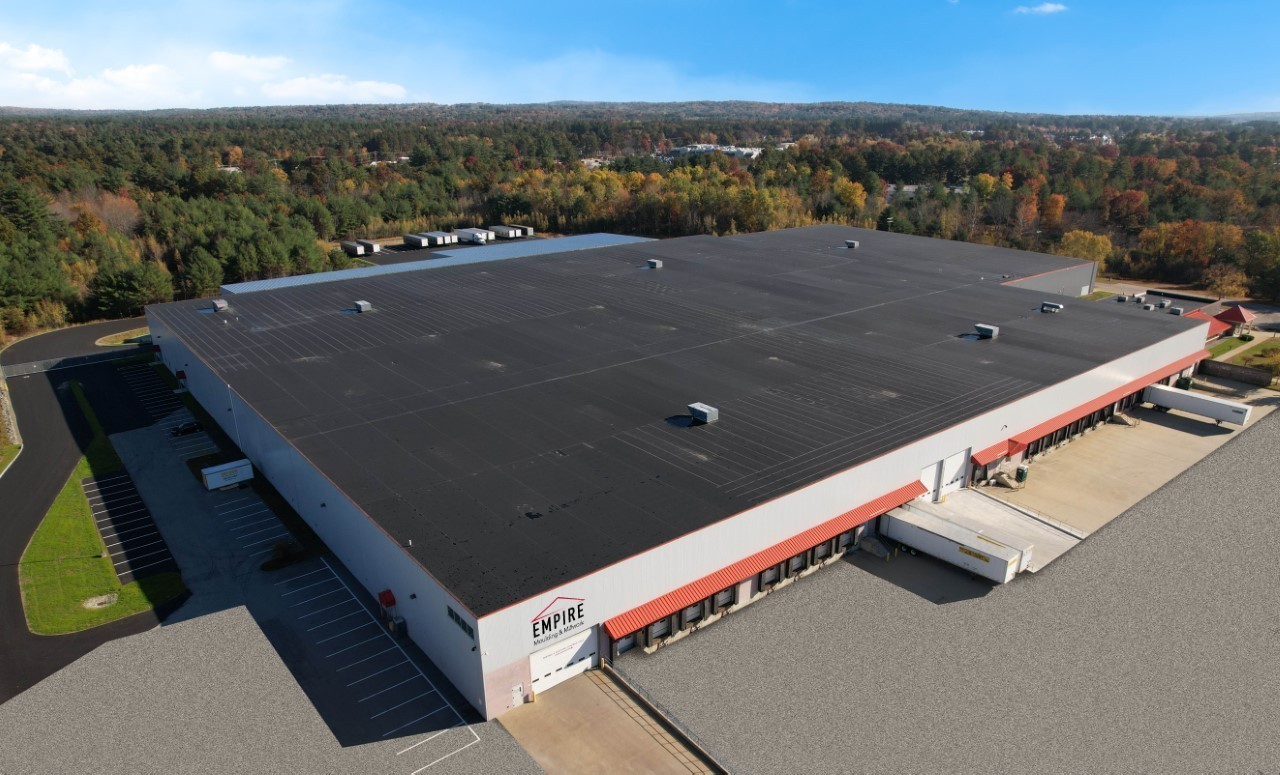 "This strategic expansion allows Empire to better support and service customers throughout the Northeast with a wide breadth of products," said Jeff Leys, President and COO of Novo Building Products. "The new Amherst facility is our response to the steady increase in demand from New England customers seeking high-quality interior millwork products supplied on a timely basis." "The new Amherst facility created more than 70 new warehouse and administration jobs," said Troy Mittler, regional VP Northeast of Novo Building Products. "The new facility is a state-of-the-art distribution center utilizes an auto stack racking system that maximizes space utilization, increases operating efficiency, improves employee safety, and minimizes the potential for damage to the product. The facility also has16 loading bays plus four drive-through interior loading bays to facilitate the high volume of product that will be processed on a daily basis for our customers."
The product assortment available from the Amherst location includes a wide variety of high-quality millwork products including stair parts, MDF, finger joint, and solid wood mouldings. High-quality products from other Novo Regional brands; L.J. Smith® Stair Systems, Ornamental Decorative Millwork, and Turncraft® Columns, are stocked at the new facility.
About Novo Building Products
Based in Zeeland, Mich., Novo Building Products operates 14 facilities under four regional brands: Ornamental Decorative Millwork, L.J. Smith Stair Systems, Empire Moulding & Millwork, and Southwest Moulding and Millwork. The company also operates Novo Direct, which offers global sourcing and mill direct brokerage services. For more information, visit novobp.com or empireco.com.
Novo Building Products, is a division of HDI (Hardwoods Distribution Inc.). HDI is one of North America's largest distributors of high-value architectural design materials to the home center, ProDealer and industrial markets. The company operates a network of 86 regional customer service centers and secondary manufacturing facilities across North America under its five flagship brands: Novo Building Products, Mid-Am Supply, Hardwoods, Frank Paxton Lumber Company, and Rugby Architectural Building Products. HDI trades on the TSX under the symbol HDI. For more information, visit hdidist.com.
Contact:
Gord Clough – Director of Marketing – gordclough@hdidist.com – (647) 504-3467
Source: Novo Building Products, LLC