Clayton Donates New Home to Family Promise of Wake County, Supporting Local Families Experiencing Homelessness
Even as experts across the country point to a cooling housing market, affordable housing remains out of reach for many families, including those in Wake County, N.C. Clayton, a national builder of attainable housing, and Family Promise, a national nonprofit aimed at preventing family homelessness, are helping families achieve stable housing in Wake County and beyond. Along with homelessness prevention grants through the A Future Begins at Home program, Clayton is donating a home to Family Promise of Wake County in Raleigh, NC.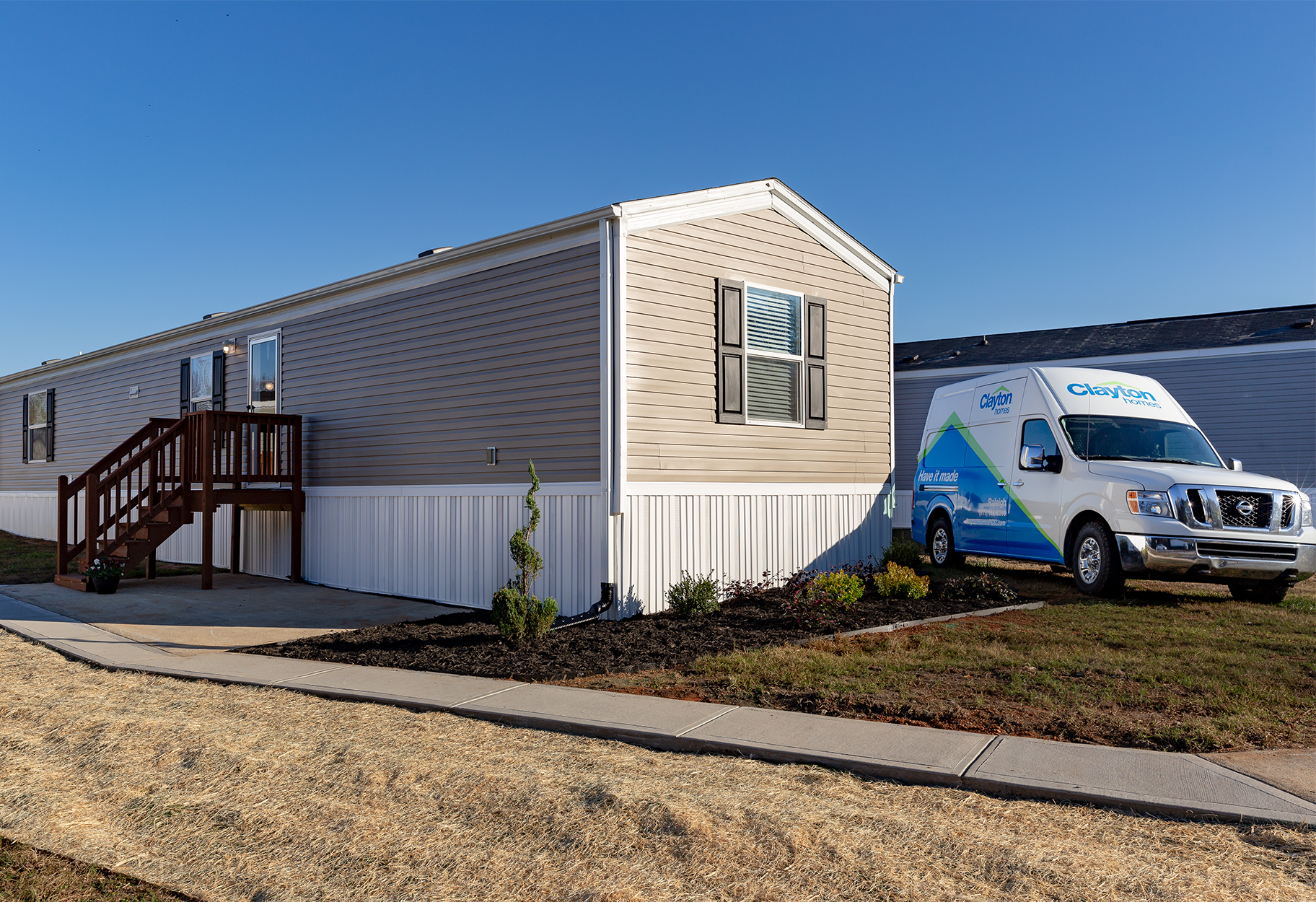 "Each year, nearly 8,000 children in Wake County experience homelessness. With support from Clayton, we're working to bring that number to zero," said Scott Ferris, Family Promise of Wake County Executive Director. "Clayton is a critical supporter of our efforts to empower families out of homelessness. The homelessness prevention grants and transitional home donation will make a positive impact on families in our community for years to come."
Family homelessness is a pervasive issue nationwide and in Wake County. According to research obtained by Family Promise of Wake County, over 4,300 children enrolled in the Wake County Public School System are either experiencing or at risk of experiencing homelessness. Additionally, half of the children experiencing homelessness in Wake County are between the ages of zero and five.
With support from Clayton, Family Promise of Wake County has served 80 families through shelter, homelessness prevention, and stabilization services so far this year. The new home from Clayton will be added to the affiliate's transitional housing program. This program is designed to provide a supportive and temporary accommodation that bridges the gap from homelessness to permanent housing by offering structure, case management, education and training.
Having a supportive community is crucial to a family's success in the transitional housing program. This transitional home will be located in Deerhurst, a YES Communities neighborhood. YES Communities is dedicated to investing in residents by providing friendly, inviting neighborhoods with useful, lifestyle amenities and community activities throughout the year. This is the second home donated to Family Promise placed in a YES Community.
The home, which is the TRU® Elation floor plan, marks the 13th home donation in Clayton's partnership with the nonprofit, and the third home donated in North Carolina.
The Clayton Homes of Raleigh, NC sales location helped complete the project, including the "Welcome Home" process that strives to deliver a move-in-ready home with excellent customer experience. The three-bedroom, two-bathroom home has several features that come in every Clayton Built® home, such as an ecobee® smart thermostat, SmartComfort® by Carrier furnace, Duracraft® cabinets, and more. It is also equipped with TRU's Energy Max package, which makes this home ENERGY STAR® certified.
"It is meaningful for our team to take part in such an impactful project," said Darlene Lumpkin, Clayton Homes of Raleigh, NC General Manager. "Knowing that Family Promise will use our home to help so many families in our community over the years is a great feeling."
This home donation is part of a larger national partnership between Clayton and Family Promise, which works toward ending and preventing family homelessness. Through A Future Begins at Home, Clayton and Family Promise provide educational outreach and resource development, comprehensive case management, support services, and non-traditional, affordable housing solutions for graduate families, such as off-site built housing and transitional housing. In 2022, the partnership aims to prevent 1,000 families, including 2,400 children, from experiencing homelessness.
About Clayton
Founded in 1956, Clayton is committed to opening doors to a better life and building happyness® through homeownership. As a diverse builder committed to quality and durability, Clayton offers traditional site-built homes and off-site built housing – including modular homes, manufactured homes, CrossMod® homes, tiny homes, college dormitories, military barracks and apartments. All Clayton Built® homes are proudly designed, engineered and assembled in America. In 2021, Clayton built 60,701 homes across the country. Clayton is a Berkshire Hathaway company. For more information, visit claytonhomes.com. All trademarks are the property of their respective owners. *CrossMod is the trademark of Manufactured Housing Institute. ENERGY STAR and the ENERGY STAR mark are registered trademarks owned by the U.S. Environmental Protection Agency.
About Family Promise
Family Promise envisions a nation in which every family has a home, a livelihood, and the chance to build a better future. What began as a local initiative in Summit, NJ, has become a national movement that operates in 200+ communities in 43 states. Family Promise delivers innovative solutions for family homelessness including prevention, shelter, and stabilization services. We have served more than one million family members since our founding more than 30 years ago, and we aspire to change the future for one million children by 2030 through our community-based programs. More info can be found at www.FamilyPromise.org.
Source: Clayton Homes, Inc.