Obituary: Helen L. Struck
Helen L. Stuck, 88, of Mt. Pleasant Mills, entered eternal rest on Saturday, December 31, 2022, at Evangelical Community Hospital in Lewisburg.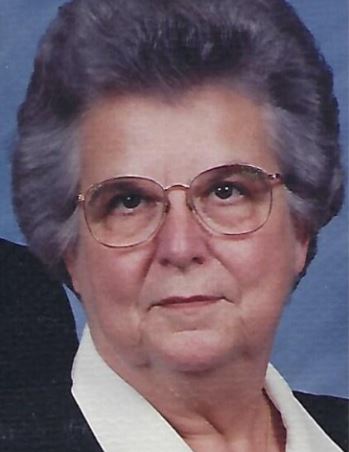 Helen was born on February 27, 1934, in Perry Township, Snyder County, a daughter of the late Norman and Sara (Amig) Troup. On December 27, 1957, she married Harold E. Stuck who survives.
Helen was a 1952 graduate of Freeburg High School. Early in life, she was employed as a secretary for Wood-Mode. She was a partner in Ralph Stuck Lumber.
She was a member of St. John's Lutheran Church in Mt. Pleasant Mills where she was a member of the WELCA, the church choir, and the financial secretary.
Helen's family named her the Grand Champion Cook with cooking being her passion. When she was younger, she enjoyed bowling; and later in life, she enjoyed crocheting.
She is survived by her husband Harold; a son Joe Stuck and his wife Mindy; a daughter Alison Bratton and her husband David; four grandchildren Joseph Stuck and his companion MacKenzie Mortimore, Mariah Stuck, Jay Bratton, and Drew Bratton; and sisters Lj Hoffman, Shirley Brouse, Lucy Ulrich, Rita Aucker, Ruth Troup, Gail Troup, and Norma Troup.
Helen is preceded in death by her parents; two sisters Betty Myers and Grace Neff; and a brother Charles Myers.
A viewing will be held on Saturday, January 7, 2023, from 10:00 a.m. until the time of the funeral service at 11:00 a.m. at St. John's Lutheran Church, 9084 Route 35, Mt. Pleasant Mills, PA 17853, with Rev. Hugo Schroeder, III, officiating.
Interment will immediately follow in St. John's Lutheran Church Cemetery.
In lieu of flowers, the family kindly requests memorial contributions in loving memory of Helen be mailed to St. John's Lutheran Church, c/o Gail Troup, 3257 Red Bank Road, Middleburg, PA 17842.
The arrangements have been entrusted to the George P. Garman Funeral Homes, Inc., 9366 Route 35, Mt. Pleasant Mills, PA 17853.  Visit garmanfh.com.
Source: George P Garman Funeral Homes, Inc.