Building Gurus: How To Generate Excitement For Your Employee Referral Program

Why do you need an effective Employee Referral Program?
Do you like to save time or money? Do you want to have a staff full of engaged, happy employees who stick around?
Good ERPs recruit top candidates – passive and not searching
Employee referrals don't cost recruiting or advertising dollars
Referrals save HR from hours looking at the wrong people
When you empower staff to bring in the best candidates and compensate them for their efforts, you build stronger bonds and an exceptional team.
Improve Your Referral Rate
If you want across the board participation, you have to give something to get something.
You might potentially save thousands – if not hundreds of thousands – of dollars making the right hire, so why not reward the person who found your new sales star?
If you don't incentivize referrals, you likely aren't getting good results. Honestly, most people only care about the prize. Foster some friendly competition and offer an incentive to see your referrals skyrocket.
Cash Is King
A cash reward is the most common and popular type of referral bonus.
The bonus should be significant and appropriate to position. Branch Managers usually make much more than Inside Sales people for instance. Scale your payouts accordingly.
Money Isn't Everything
Maybe your employees aren't interested in more money or maybe they crave some other kind of incentive. Take note of what drives your team and offer a complimentary bonus.
Extra vacation days
Cost reduction to their benefits for a period of time
Extra 401k or HSA payout
Charitable donations made in their name
Smaller Rewards/Big Impact
If you don't have the funds to do lavish bonuses, consider meaningful and smaller prizes. As long as your employees feel you genuinely appreciate their efforts, it doesn't matter what it is.
Coveted parking space
Sporting event or concert tickets
Choice of hours or first pick of time off
The corner office or newest truck
Free lunch
Heck, even letting your employee throw a pie in your face is a fantastic incentive if it engages your team.
If you aren't sure which is best, figure out what you can afford and take it to the people. Let employees vote on their favorite options. Whatever motivates your staff the most is the best use of your money.
Tips:
Don't wait 90 days from the start date to pay. It isn't a referring employees' responsibility to make someone stay at your company. You asked for a qualified referral and that is what they brought you.
Consider offering smaller bonuses for the referral and a larger one if it results in a hire.
Evaluate and adjust frequently. Survey your staff to make sure the program is still effective.
If your company and bottom line have grown or contracted your incentive program should also.
By implementing an effective Employee Referral program, you will reap many benefits – engaged, happy employees, time and cost savings and the best passive employees in the market.
To view the original post, click here.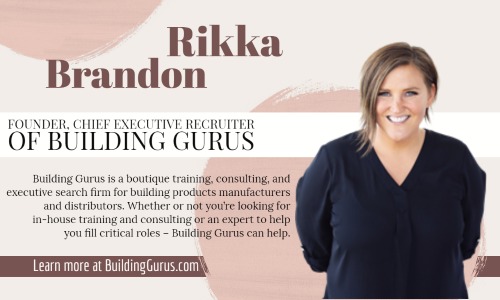 Source: Building Gurus