Obituary: Darrell Mackey "Buddy" Bean
Mr. Darrell Mackey "Buddy" Bean, age 77, passed away Thursday, March 9, 2023, in Mena, Ark. He was born August 14, 1945, in Auburn, Calif., to the late Johnie and Roxie Bean.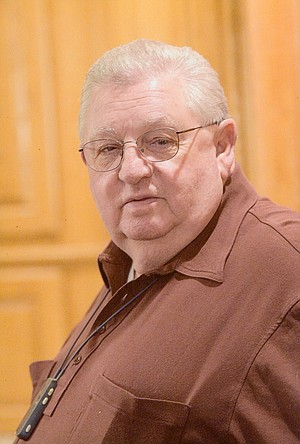 Mr. Bean was the proud owner of Hatfield Lumber and loved working, driving heavy equipment, and helping people. He would often pick up hitch hikers and was known to talk to anyone who would listen. "Buddy" enjoyed telling stories, driving around with Susie on the farm and looking at timberland, learning about history and collecting unique things and coins. Mr. Bean had a favorite saying, "It is better to ask for forgiveness than to ask for permission."
Buddy is survived by his loving wife of 45 years, Sue Bean; children, Stan and Amanda Bean of Amity, Ark., Stephanie and Frank Fluitt of Weatherford, Texas, Kim Hurst of Mena, Shelly and Dane Ward of Mena, David and Bernice Philpot of Mena; 15 grandchildren, nine great-grandchildren; two sisters, Reba Pennington of Hot Springs, Ark., Nina and Garry Johns of Amity; as well as a host of nieces, nephews, other family and friends, too numerous to mention.
Buddy was preceded in death by his parents, Johnie and Roxie Bean; his brothers, Alton Bean, Grady "Toots" Bean, Johnie Bean Jr., and Curt Bean; as well as by his sister, Jean Harding.
Services for Mr. Darrel Mackey "Buddy" Bean will be held at 2 p.m., Tuesday, March 14, 2023, at Dallas Avenue Church in Mena, Ark. Brother Jimmy Harding and Brother Bill Cobb will be officiating under the direction of Beasley-Wood Funeral Home. There will be a visitation held Monday, March 13, 2023, at Beasley-Wood Chapel from 6-8 p.m.
Pallbearers are Adam Hurst, Mark Hurst, Jake Turner, Tyler Bean, Trent Bean, Greg Philpot, Levi Romine, Dexter Ward, Austin Hurst, Alex Hurst, and Tyler Hurst.
Honorary Pallbearers are all employees of Hatfield Lumber, HLC Transportation, and B&M Forestry. The family would also like to give a very special thanks to all of Buddy's caregivers.
Online obituary at www.beasleywoodfuneralhome.com
Source: Beasley-Wood/Billingsly Funeral Home