ABC Supply Co., Inc. Completes Acquisition of US LBM Standalone Wallboard Divisions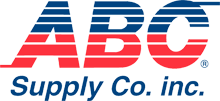 ABC Supply Co., Inc. has completed the acquisition of the following specialty distribution businesses from US LBM: Feldman Lumber, Richardson Gypsum, Rosen Materials, Wallboard Supply Company and Coastal Roofing Supply. 
The interior product businesses of Feldman Lumber, Richardson Gypsum, Rosen Materials and Wallboard Supply Company will operate under L&W Supply, and Coastal Roofing Supply will operate under ABC Supply.
Dan Piché, L&W Supply's president, shared, "We look forward to welcoming the new businesses into the ABC Supply family. These companies share our commitment to serving professional contractors and builders, and combining will allow us to deliver world-class service that will benefit our customers and associates alike."
About ABC Supply
ABC Supply Co., Inc. is the largest wholesale distributor of roofing and other select exterior and interior building products in North America. Since its founding in 1982, ABC Supply's sole focus has been serving professional contractors and "making it easy" for them to do their jobs by offering the products, support and services they need. Headquartered in Beloit, Wisconsin, ABC Supply has over 900 locations across the U.S. and Canada. More information is available at www.abcsupply.com.
About L&W Supply
Since 1971, L&W Supply has been recognized as a world-class interior products company and is one of the nation's largest distributors of wallboard, suspended ceiling systems, steel studs, joint treatment, insulation, fasteners and related building products. L&W Supply was acquired by ABC Supply in November 2016. Headquartered in Chicago, Illinois, L&W Supply operates over 250 branches in 40 states. More information about L&W Supply is available online at www.lwsupply.com.
Contact:
Katie Goodale – Media Contact – kgoodale@hiebing.com – (608) 256-6357
Source: American Builders & Contractors Supply Co., Inc.