GLIDDEN Paint by PPG Becomes Primary Paint Brand at Walmart in the U.S.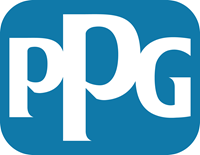 PPG announced that GLIDDEN® paint by PPG will become the primary paint brand at Walmart. The multiyear agreement significantly expands PPG's current relationship with Walmart, providing shoppers with a well recognized, high quality and convenient do-it-yourself (DIY) paint and stain assortment.
"We're incredibly excited to bring the high-quality Glidden product lineup to Walmart," said Jaime Irick, PPG vice president, Architectural Coatings, U.S. and Canada. "We're confident that this expanded offering gives customers breadth and flexibility, and will make shopping for paint and woodcare an excellent experience for the Walmart customer."
Beginning this month, Walmart customers at more than 3,800 stores in the U.S. can shop the new, expanded lineup of GLIDDEN GRAB-N-GO® ready-to-use paint options available in 25 premixed, top-selling colors. For DIYers looking for customization, a curated palette featuring 132 of Glidden paint's in-demand colors can also be tinted in the Glidden product of their choice, giving shoppers the perfect amount of the most popular options. Both interior and exterior paint will be available in premixed and customizable options.
The Glidden assortment provides Walmart shoppers with a breadth of options at all price points, offering DIYers their choice of product and performance, including:
Glidden products sold at Walmart are low-odor, low-VOC offerings and several offerings in the assortment are GREENGUARD Gold certified, which verifies that these products aim to contribute to safer, cleaner air.
"We are thrilled to expand our partnership with the Glidden brand and offer our customers a high quality product with the convenience and accessibility they've come to know and expect from Walmart," said Joey Huerta, vice president, merchandising – Walmart U.S. "I know all of our customers – from the experienced DIY'ers to those who are trying out their first project – will really love the innovation and simplicity of their shopping experience."
The expanded product assortment available at Walmart will continue to include OLYMPIC® stain products that cater to woodcare enthusiasts. Similar to the Glidden product lineup, Olympic options will be available at tiered price points, with OLYMPIC QUICK COVER®, OLYMPIC WATER GUARD® and OLYMPIC WOOD PROTECTOR® rounding out the lineup.
About PPG Industries
At PPG (NYSE:PPG), we work every day to develop and deliver the paints, coatings and specialty materials that our customers have trusted for 140 years. Through dedication and creativity, we solve our customers' biggest challenges, collaborating closely to find the right path forward. With headquarters in Pittsburgh, we operate and innovate in more than 70 countries and reported net sales of $17.7 billion in 2022. We serve customers in construction, consumer products, industrial and transportation markets and aftermarkets. To learn more, visit www.ppg.com . The PPG Logo and We protect and beautify the world are registered trademarks of PPG Industries Ohio, Inc. The Glidden Logo, Glidden, Glidden One Coat, Glidden Spred, Glidden Fundamentals, Quick Cover and Grab-N-Go are registered trademarks of PPG Architectural Finishes, Inc. Endurance and High Endurance are registered trademarks of AkzoNobel. Olympic, Olympic Quick Cover, WaterGuard, Wood Protector are registered trademarks of PPG Architectural Finishes, Inc.
Contact:
Britney Sage – Architectural Coatings Media Contact – bsage@ppg.com – (412) 709-9473
Source: PPG Industries, Inc.