Grove Mountain Partners Sells Unique Indoor Comfort to Ace Hardware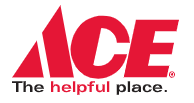 Grove Mountain Partners ("Grove Mountain") announces the sale of Unique Indoor Comfort Holdings, LLC ("Unique" or the "Company") to Ace Hardware.  Nate Kukla, CEO, and the entire management team, including the brand Presidents, will continue to lead the Company as it embarks on its next growth phase.
Grove Mountain brought together twelve independent service-providing businesses beginning in June 2021 with the acquisition of three related companies: Moncrief Heating & Air, Unique Indoor Comfort of Philadelphia, and Werley Heating & Air. It added nine other high-integrity companies in the Eastern region of the U.S. including Clay's Climate Control, Detmer & Sons, Canella Heating & Air, A-Total Plumbing, All Phase Electrical, Dick Hill & Son, Carolina Custom, Rye Heating and Air, and Jackson Plumbing and Heating & Air.
Through unrelenting passion and focus on customer service and employee development, Unique experienced organic growth of over 20 percent, Google ratings of at least 4.8 and a Net Promoter Score of 80. All owners remained as Presidents of their respective companies, a hallmark of the Grove Mountain acquisition and management strategy.
"The Unique team has been outstanding, and we are incredibly appreciative of their efforts and accomplishments over the past two years," said Ransom James, Partner at Grove Mountain.
"Since our initial investment in June 2021, the Company completed nine add-on acquisitions and grew total revenue over 6x," said John Koch, Chairman of Unique and Partner at Grove Mountain. "It's incredible what a group of people focused on the customer experience with outstanding cultures can achieve in such a short period."
"We are grateful for our partnership with Grove Mountain and are proud of what we have built and accomplished," said Nate Kukla, CEO. "Now, we are excited to be part of the Ace team which will allow us to leverage their combined financial and operational capabilities and expertise. Since day one, Unique has been passionately dedicated to an employee-centric, high-integrity, and customer-focused culture. Ace shares in our mission and values and brings a plethora of resources to allow us to continue and grow the business."
The transaction closed in April. Cowen acted as a lead financial advisor and Citizens as co-advisor. DLA Piper LLC served as legal counsel to Unique and Grove Mountain.
Source: Grove Mountain Partners, LLC