Conifex Taking Unscheduled Downtime at Mackenzie Lumber Production Facility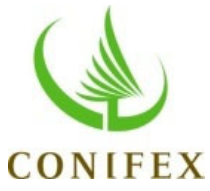 Conifex Timber Inc. ("Conifex") announced today that it has made the difficult decision to take unscheduled downtime for four weeks at its Mackenzie, British Columbia sawmill commencing June 5, 2023. It is anticipated that the unscheduled downtime will impact production capacity by approximately 16 million board feet.
The downtime is necessitated by the low water levels forecasted in the Williston Reservoir negatively impacting Conifex's ability to safely and efficiently utilize its reservoir assets and reduced demand for lumber products amid challenging economic conditions. Conifex intends to utilize the production downtime to complete critical maintenance activities at its sawmill. Conifex expects to resume normal lumber production operations in July 2023, but will closely monitor market conditions and adjust production plans accordingly.
"We regret the impact this may have on our employees, their families, and the community. We appreciate everyone's commitment to safe, reliable and efficient operations, and look forward to resuming production in July," said Ken Shields, Chairman and CEO.
Conifex's power plant operation will remain unaffected.
About Conifex Timber Inc.
Conifex and its subsidiaries' primary business currently includes timber harvesting, reforestation, forest management, sawmilling logs into lumber and wood chips, and value added lumber finishing and distribution. Conifex's lumber products are sold in the United States, Canadian and Japanese markets. Conifex also produces bioenergy at its power generation facility at Mackenzie, BC.
Contact:
Trevor Pruden – Vice President, Strategic Planning & Corporate Services – (604) 216-2949
Source: Conifex Timber Inc.