Flagship Forest Products Celebrates Its Silver Anniversary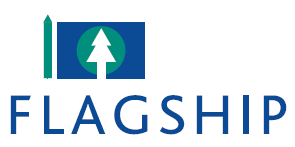 Longtime NAWLA member celebrates 25 years
There's an old adage that the only sure things in life are death and taxes. For the sake of accuracy, we might add "a delivery from Flagship Forest Products" to that short list.
The specialty lumber distributor marked its 25th anniversary in April, and that kind of longevity doesn't happen by chance. It's the result of an unwavering focus on providing quality products—reliably, predictably, and unfailingly.
"Flagship was founded as a specialty wholesale distributor with a narrow focus on high-grade lumber," explains President/CEO Mike McLaughlin. "From the very beginning, we understood the importance of carrying substantial inventory. The manager of a three-location lumberyard said our fill rate was the best by far of all his suppliers. This is the ultimate compliment for a distributor."
Indeed, that focus on reliably filling customers' needs with extensive inventory creates a virtuous cycle for Flagship, providing it with better access to top suppliers. "Because of our success and reputation, we have exclusive distribution agreements with some of the finest producers worldwide," McLaughlin notes. "Our competitive advantage and core competency in this space is unmatched."
For perspective, let's consider something else that happened in 1997: "Titanic" became the highest-grossing movie of all time. In the years since, three other movies have jumped ahead of it on the list. Flagship, on the other hand, retains its premier place in the lumber industry. "We stick to our knitting with a laser focus on vendor collaboration and customer service," McLaughlin says.
"We exceed their expectations and deliver value so that we can't be ignored."
Source: Flagship Forest Products, Inc.