Trex Transcend® Lineage™ Composite Decking Recognized in Good Housekeeping's 2023 Home Renovation Awards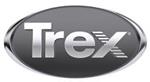 The latest innovation from Trex Company [NYSE: TREX], Trex Transcend® Lineage™ decking has been recognized in Good Housekeeping's 2023 Home Renovation Awards in the Exterior Enhancements category. The full list of winners can be found at https://www.goodhousekeeping.com/home/renovation/a44870187/home-renovation-awards-2023/.
"Good Housekeeping has long been a trusted resource for homeowners looking to make their homes more beautiful, functional and sustainable, and represents the brass ring of product endorsements," said Leslie Adkins, vice president of marketing and ESG development for Trex, the world's largest manufacturer of high-performance, wood-alternative decking and railing. "This award validates the superior performance of our decking and further elevates Trex as a leading provider of high-performance, low-maintenance and eco-friendly outdoor living solutions."
Design Inspiration Meets Performance Innovation
Representing Trex's coolest decking yet – literally, Trex Transcend Lineage is engineered with heat-mitigating technology in the shell that reflects the sun to keep boards cooler than other composite decking offerings.* Available in four on-trend colors, this new product also features a refined aesthetic with subtle hues and elegant graining that delivers an unmatched natural appearance.
Enhancing its appeal, Trex Transcend Lineage offers the look and feel of real wood, but without the environmental impact of deforestation. Boards are comprised of 95% recycled and reclaimed materials – including a mix of polyethylene plastic film and industrial wood scrap – making Lineage an environmentally friendly choice that outperforms and outlasts natural wood. This new line contributes to the nearly 1 billion pounds of upcycled materials used annually in the making of Trex decking. Furthermore, Trex uses a proprietary manufacturing process that is as green as its final product.
Like all Trex decking, Lineage boards are engineered with a proprietary, high-traffic formulation and ultra-durable integrated shell that resists stains, scratches and mold. They won't rot, warp, crack or splinter like wood – and upkeep is hassle-free. No sanding, staining or painting is ever needed, and spills wash off easily with just soap and water. Trex Lineage boards are also backed by a 50-year limited warranty for added peace of mind.
"The rigorous evaluation that our Lineage decking endured to earn this award is a testament to our commitment to providing homeowners with the best products on the market," added Adkins. "We are extremely proud to have earned this honor and appreciate the vote of confidence from the experts at the Good Housekeeping Institute."
To learn more about Trex Transcend Lineage, visit Trex.com.
*Although Trex Transcend Lineage is designed to be cooler than most other composite decking products of a similar color, on a hot sunny day, it will get hot. On hot days, care should be taken to avoid extended contact between exposed skin and the deck surface, especially with young children and those with special needs.
About Trex Company, Inc.
For more than 30 years, Trex Company [NYSE: TREX] has invented, reinvented and defined the composite decking category. Today, the company is the world's #1 brand of sustainably made, wood-alternative decking and deck railing – all proudly manufactured in the U.S.A. – and a leader in high performance, low-maintenance outdoor living products. The undisputed global leader, Trex boasts the industry's strongest distribution network with products sold through more than 6,700 retail outlets across six continents. Through strategic licensing agreements, the company offers a comprehensive outdoor living portfolio that includes deck drainage, flashing tapes, LED lighting, outdoor kitchen components, pergolas, spiral stairs, fencing, lattice, cornhole and outdoor furniture – all marketed under the Trex® brand. Based in Winchester, Va., Trex is proud to have been named 2023 America's Most Trusted® Decking Brand* and one of 2022's 50 Best U.S. Manufacturers by IndustryWeek. For more information, visit Trex.com. You may also follow Trex on Facebook (trexcompany), Instagram (trexcompany), Twitter (Trex_Company), LinkedIn (trex-company), TikTok (trexcompany), Pinterest (trexcompany) and Houzz (trex-company-inc), or view product and demonstration videos on the brand's YouTube channel (TheTrexCo).
Contact:
Corinne Racine – L.C. Williams & Associates – cracine@lcwa.com – (312) 565-3900
Source: Trex Company, Inc.