Robert Aranda Named Manager of South Central San Antonio McCoy's Building Supply
McCoy's Building Supply is proud to announce the appointment of Robert Aranda as Store Manager of its San Antonio, TX, location at 1654 South General McMullen Drive.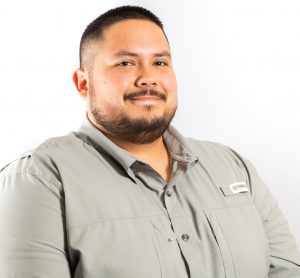 Aranda began his career with McCoy's 16 years ago working at his hometown store in Harlingen, TX. He served in various sales roles, eventually joining the company's Management Development Program (MDP) and serving as Assistant Manager of McCoy's Building Supply in Pharr, TX before coming to San Antonio.
"I've been in San Antonio for nearly two years managing our South Presa store," said Aranda. "I really love the culture and community of San Antonio and I'm excited to manage our General McMullen store."
When asked what customers can expect from Aranda and his team, the product knowledge of McCoy's employees and their level of customer service was a top focus. "I want our customers to know that when they come into the store, our staff is going to give them accurate information and good suggestions for their specific building projects," said Aranda.
Source: McCoy Corporation