SRS Distribution Opens Three New Greenfield Locations in the Southeast
SRS Distribution Inc. ("SRS" or the "Company") announced that it has opened three new greenfield locations, including Hattiesburg, Mississippi; Mobile, Alabama; and Statesville, North Carolina. Each location carries a full line of residential and commercial roofing products, with a focus on servicing professional roofing contractors, remodelers, and local homebuilders.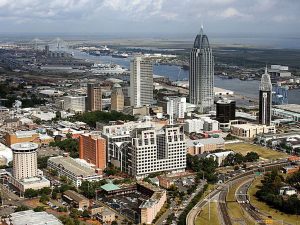 The opening of new Advanced Building Products branches in Hattiesburg and Mobile provides access to previously untapped markets and represents SRS' second location in Mississippi and fourth location in Alabama. The Superior Distribution branch in Statesville is the Company's third location in the Charlotte metro area, and will provide support to customers north of the city.
Dan Tinker, President and CEO of SRS Distribution, commented, "We are pleased to announce the opening of three new greenfields across the Southeastern United States. The new locations in Hattiesburg and Mobile, as well as the in-fill branch in Charlotte, reflects our focus on strategic growth in both new and existing markets. After opening an SRS record 24 greenfields in fiscal 2019, we look forward to another strong year of activity, supported by a deep pipeline of new target locations."
About SRS Distribution
Founded in 2008 and headquartered in McKinney, TX, SRS has grown to become one of the largest and fastest growing building products distributors in the United States. Since our inception, we have established a differentiated growth strategy and entrepreneurial culture that is focused on serving our customers, partnering with our suppliers, and attracting the industry's best talent.  We currently operate under a family of 35 distinct local brands encompassing more than 310 locations across 44 states. SRS Distribution is a portfolio company of Leonard Green & Partners, L.P. and Berkshire Partners LLC with over 1,000 employee investors.
Source: SRS Distribution, Inc.