BSW Timber COVID-19 Statement
These are uncertain and unprecedented times, as the COVID-19 pandemic impacts the health and safety of individuals around the world. The top priority for BSW Timber is to protect the wellbeing of you, our clients and friends, and to ensure our continued ability to serve you with best-in-class services and support for your business.
To that end BSW would like to assure all customers and suppliers that we are taking the current situation extremely seriously and that we are managing all of our operations in a manner that has both the safety of our employees, and the safety of our customers, suppliers and service providers, at the forefront of our minds.
Our whole team is working extremely hard across our UK sites to limit the effect that these circumstances have on our day-to-day operations and ultimately the supply chains into your own businesses. With UK multi-site operations we are well placed to maintain the continuity of your supply during these challenging times and to overcome any inter-country barriers that are imposed. We are also managing our cost base closely and have strong support from our shareholders.
We would like to assure all customers that our sales teams are available to help in any way possible during this period and that all our deliveries will be completed in full and in line with any communication that you have received from us.
Please feel free to contact us so that we may understand how to best align with your own procedures and protocols to ensure we continue to provide the required level of support and responsiveness to you and your organisation.
Given the unpredictable nature of the spread of the virus, we have implemented the Government & NHS guidelines to protect our workforce and these will remain in place until such time that the situation changes or improves. Our priority will be to focus on the health and wellbeing of our employees and customers and to ensure there is minimum interruption to your supply chain going forward.
We understand that many of our clients are facing new disruptions and increased uncertainty in their business outlook. Our sector teams are preparing insights on how the latest developments are shifting consumer attitudes, international business flows, commodities pricing and commercial priorities. Some of these changes are likely to endure well beyond when the current pandemic has passed. While many of these changes will create challenges, there will also be new opportunities that emerge.
BSW remains committed to your business throughout this difficult period and can continue to provide its usual high level of service. We hope that you can also offer a level of flexibility in our joint arrangements should it be required.
Thank you for your understanding. We wish good health to you and your loved ones, and we look forward to continuing to support you through this difficult time.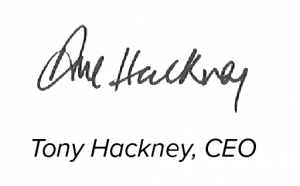 Source: BSW Timber Ltd.