Jones Companies: Our Response to COVID-19
Taking care of our people is at the center of everything we do. Even as we navigate the risks of COVID-19, we believe our purpose remains consistent — to enhance the lives of our employees, customers, vendors, and the communities we serve.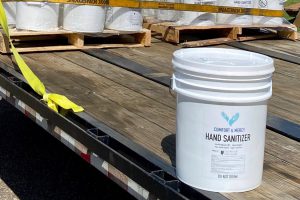 We are so thankful for our employees who are dedicated to our customers, and for our customers, communities, and vendors who make taking care of our employees possible.
We are doing our part by working remotely when possible, increasing sanitizing stations, distancing our employees, and encouraging those who are sick to stay home. We continue to monitor the crisis in an effort to make the best decisions possible as they affect our employees. If you'd like to know more about the steps we have taken please contact us at info@jones.com.
Source: Jones Companies, LLC