2020 NHLA Annual Convention & Exhibit Showcase Cancelled Due to COVID-19
Dear NHLA Members and Industry Friends:
NHLA has made the difficult to decision to cancel the 2020 NHLA Annual Convention & Exhibit Showcase as a result of concerns and regulations surrounding the COVID-19 pandemic. Please know that the NHLA Board, working together with the Convention and Executive Committees, made this decision after careful and deliberate discussion.
Every year, for more than 122 years, NHLA looks forward to connecting with our members and the global hardwood community at the Annual Convention; sharing best practices, gaining industry insight and discussing our vision for the future that we're building together. The decision to cancel the in-person convention was a tough one, but a necessary one since state gathering restrictions and international travel restrictions made the event no longer viable. We are also comforted knowing our hardwood community is not being put in harm's way with the novel coronavirus, for that would be a burden we could not bear.
We want to especially thank ALL of our convention sponsors and exhibitors who committed early! These companies were willing to support the Convention and the mission of the Association, despite the unknown that lied ahead.
For those who had already registered, you will receive a full refund and formal cancellation email from NHLA. Exhibitors and Sponsors of the 2020 NHLA Annual Convention will be contacted directly.
The NHLA Convention Committee is currently identifying the best way to move forward regarding an alternative to the in-person meeting. Our goal is to provide the best solution and value for all. We will let you know as soon as we have more information.
Again, thank you to our members and industry friends for your understanding and patience as we strive to meet your needs in our ever-evolving world.
If you have any questions, please contact us at info@nhla.com.
Stay up-to-date by following us on social media and visiting NHLA.com.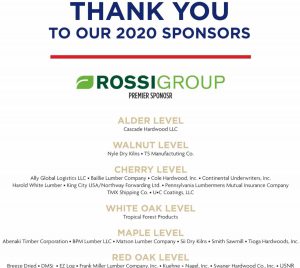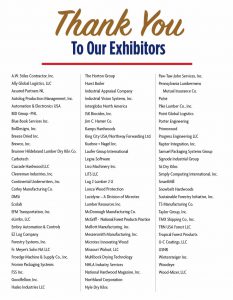 Contact:
Renee Hornsby – Director of Marketing Communications – r.hornsby@nhla.com – (901) -399-7560
Source: National Hardwood Lumber Association