Has Your Business "Found a Way?"
"Nature finds a way." The whole COVID-19, with its' byproducts and fallout reminds me of that iconic scene from Jurassic Park (the first one, for those of you too young to remember it, pull it up on YouTube under "Jurassic Park nature finds a way"). The scene where Jeff Goldblum's character is telling the others how no matter what, no matter how something is presented, nature will find a way to survive, evolve.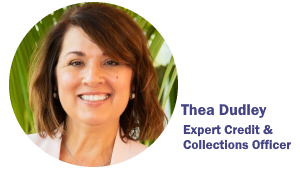 The entire situation with COVID-19 and its byproducts plays in my mind just like that scene. Only in our case it is business and capitalism. The human spirit finds a way to survive, even thrive. It has pushed us to find new ways to operate our businesses. If you have to stand in line to get your products or services, and that takes valuable time, money and effort, what is a better or different way?
On-line ordering, curbside pick-up, no contact delivery – all have come into play in a very short period of time. So how else have you leveraged something you didn't want to happen at all and "found a way?"
Changing the way you order supplies and pick them up is one way, but what about YOUR back office? What have you evolved in the past few months?
1.) Proposals and contracts: Have you streamlined and evolved your processes to have your contracts and proposals online? From presentation to signature? I am not talking that the forms are "online" and someone has to print them, complete them, scan them and email them (although for some that is a start). Is the entire process completable online with signature?
2.) How you leveraged Zoom, GoToWebinar, Join.me or some other video conferencing to meet with your customers to nail down the projects?
3.) Online payment portal? Make it easy for your customers to pay you and for you to access your money.
These are just three areas that if you took this opportunity to leverage them, to "find a way," it would allow your business to evolve and even thrive in the new environment.
I hear people kick around the phrase "when things go back to normal." Wake up, the new normal is now and evolving. Things have changed and once that happens, that Genie cannot go back in the bottle. While COVID-19 has brought challenges and changes – jobsite closures, restrictions, check in with temperature checks, coordination for one trade at a time on jobsites, and supply chain hiccups – it has also brought (forced) us to look at how we do business and what we perceived would or wouldn't work. COVID-19 has shown leaders who were anti work from home that it can and does work is just one example.
The main takeaway is regardless if you want it or not, business will find a way. Will you?
About Thea Dudley
In her over three decades of work as a credit and collections officer, Thea Dudley, known in the industry as the Credit Overlord, has trekked across deserts to recover goods, taken FBI interrogation classes to learn negotiators "tells" and suffered through more lame reasons for extending credit then she can count. She knows how to decide whose worthy of credit and how to go after those who abuse the privilege.
Starting her career working for her sub-contractor Dad, she went on to work with leading industry distribution companies, including her husband's family lumber business, working in the Lone Ranger credit department up to the multi-member, nationwide credit teams, serving as Vice President of Financial Services at Guardian Building Products and SRS Distribution, Inc. before starting Pocket Protectors LLC. Thea is an inspiring leader and coach who promotes the philosophy that sales is everyone's job and credit IS a valuable contributor to the bottom line. She specializes in educating sales reps and customers and building exceptional credit team. Her focus on building customer focused teams who understand sales and credit go hand in hand is unparalleled. She is a national speaker, author, columnist and working credit manager at heart. Her work appears in LBM Journal, ProSales Magazine, Roofers Coffee Shop and Lumber Blue Book and serves on several Industry Boards including Levelset Pro Advisory Board, Mountain States Lumber and Building Material Dealers Association and NICE.
Looking for education on credit management? Catch her education series on Levelset – www.levelset.com. Watch for her upcoming book there as well. Learn more about Pocket Protectors LLC at www.PocketProtectorsLLC.com
Contact:
Thea Dudley – theadudley@charter.net – (864) 201-5465