Georgia-Pacific to Expand Dixie Capacity in Lexington, Ky.; Will Close Operations in Easton, Pa., End of 2021
Georgia-Pacific ("GP") announced that it will expand its Dixie to Go/PerfecTouch® cup manufacturing capacity at the Lexington, Kentucky, Dixie facility. This will allow GP to scale its efforts and create a single, world-class manufacturing facility for cupmaking.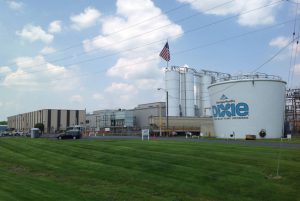 As part of this, GP will permanently close its Lehigh Valley Dixie cup manufacturing facility in Easton, Pennsylvania, by the end of 2021. Lehigh Valley will continue to make cups to support the business for the next several months as some of its cupmaking equipment is relocated to the Lexington site. With the closure of the Lehigh Valley plant, it means that after 2021 all Dixie cups, including premium hot cups, recycled fiber cups and bath cups, will be made at the Lexington plant.
Approximately 190 jobs at the Lehigh Valley facility will be impacted by this closure, while approximately 50 jobs will be created by the expansion in Lexington. As we work through this transition, no supply disruption is anticipated.
Source: Georgia-Pacific, LLC