Interfor to Acquire South Carolina Sawmill from WestRock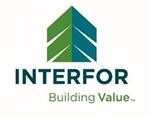 Interfor Corporation ("Interfor" or the "Company") announced that it has reached an agreement with WestRock Company ("WestRock") to acquire its sawmill located in Summerville, South Carolina (the "Summerville Mill") for cash consideration of US$59 million.
For the 12 months ended December 31, 2020, the Summerville Mill produced approximately 125 million board feet of lumber. A new permit was received in 2020 that allows for the production of up to approximately 200 million board feet of lumber per year and Interfor has identified a number of operational and capital investment initiatives to optimize and increase production going forward.
The Summerville Mill is located 65 miles southwest of Interfor's Georgetown, South Carolina mill and 115 miles northeast of Interfor's Meldrim, Georgia mill. This strategic positioning will allow for log sort optimization and procurement synergies across these three mills.
As part of the transaction, Interfor will also enter into a long-term chip and biomass supply agreement with WestRock's Charleston, South Carolina paper mill.
"This transaction is a logical tuck-in with our existing US South platform and reiterates Interfor's commitment to disciplined growth and investment in the US South," said Ian Fillinger, President and Chief Executive Officer of Interfor. "We look forward to welcoming the Summerville employees to the Interfor team and partnering with them to operate and grow the business."
As a result of this transaction, Interfor's total annual lumber production capacity will increase to 3.2 billion board feet, of which 1.7 billion board feet or 55% of the pro forma capacity will be located in the US South.
The transaction is subject to customary conditions and is expected to close in the first quarter of 2021. The purchase price will be financed through available cash on hand.
About Interfor
Interfor is a growth-oriented forest products company with operations in Canada and the United States. The Company has annual production capacity of approximately 3.0 billion board feet and offers a diverse line of lumber products to customers around the world. For more information about Interfor, visit our website at www.interfor.com.
Contact:
Mike Mackay – Vice President Corporate Development & Strategy – (604) 689-6846
Source: Interfor Corporation