Newly Named BSW Timber Solutions Announces Bruce McKay as Managing Director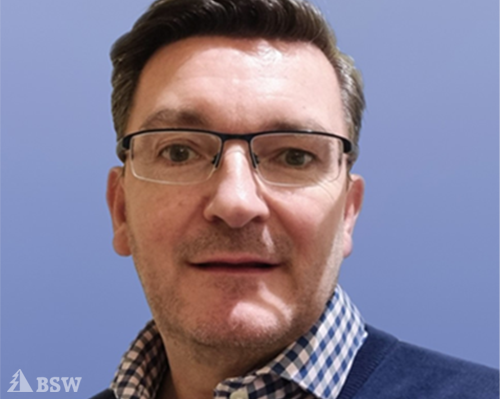 Bruce McKay has been appointed as Managing Director of BSW Timber Solutions Limited, formerly SCA Wood UK, following five successful years in his post as Supply Chain and Procurement Director.
This announcement comes after Bruce was appointed as the designate managing director of the business when it was acquired by BSW in December. Having spent 25 years in the timber industry, Bruce has senior level experience working across a variety of functions – including procurement, supply chain, sales and commercial – and he will lead the business through this exciting new phase.
Bruce said: "Having worked at SCA for nearly five years, it goes without saying that I'm thrilled to be a part of the exciting new future with our newly named business, BSW Timber Solutions.
"Over the last 12 months, I have been inspired by the dedication of those within our business and I am motivated by seeing everyone strive to ensure that BSW Timber Solutions becomes the best that it can be".
He added: "With the acquisition we have already set our strategy to align with BSW, aiming to deliver innovative and proactive solutions right across our business."
BSW Timber Solutions Ltd is one the largest processors and distributors of timber products in the UK with annual sales in excess of £145 million. The business operates from its headquarters and distribution centre in Stoke-on-Trent, and has further processing and distribution capability at its three other sites in Melton, Welshpool and Cumbernauld.
In addition to Bruce's appointment, Lynsey Pace has been promoted from HR Manager to HR Director and joins Alan Mills, Finance Director for the BSW Timber Solutions division, Mike Lomas, BSW Group Operations Director, and Mike Faulkner, BSW Group Sales Director, as the newly formed Board of Directors.
"I'm excited for the future of BSW Timber Solutions" said Tony Hackney, CEO of BSW. "It's been fantastic to internally promote both Bruce and Lynsey. We have ambitious plans for the business that will add value to our established products and widen the range of products we offer".
Source: BSW Timber Ltd.