L&W Supply Acquires Assets of Starr's Building Supply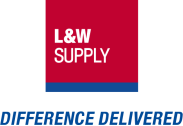 L&W Supply Corporation, a leading distributor of top-quality building materials and specialty products in the United States, announced today that it has acquired the assets of Starr's Building Supply, Inc. (SBS), located at 1421 Cannon Street in Sacramento, CA.
By acquiring SBS, L&W Supply will increase its team of experienced associates and strengthen its presence in the greater Sacramento market. It will become L&W Supply's second location in the area and 17th in California.
Founded in 1985, SBS started as a stucco distributor but has grown to service residential and commercial markets with products including wallboard, steel framing, insulation and related products.
"We are excited to welcome the Starr's Building Supply associates to the L&W Supply family. Over the past 35 years, the SBS team has built strong relationships with contractors in the greater Sacramento area," said Chad Cutlip, vice president of L&W Supply's West Region. "We look forward to continuing to support their contractor customers. This acquisition improves our ability to service the Sacramento market and will allow us to strengthen our relationships with area contractors."
About L&W Supply
Since 1971, L&W Supply has been recognized as a world-class interior products company and is one of the nation's largest distributors of wallboard, suspended ceiling systems, steel studs, joint treatment, insulation, fasteners and related building products. L&W Supply was acquired by ABC Supply in November 2016. Headquartered in Chicago, Illinois, L&W Supply operates 183 branches in 39 states. More information about L&W is available online at www.lwsupply.com.
About ABC Supply
ABC Supply Co. Inc. is the largest wholesale distributor of roofing in the United States and one of the nation's largest wholesale distributors of select exterior and interior building products. Since its founding by Ken and Diane Hendricks in 1982, ABC Supply's sole focus has been serving professional contractors and "making it easy" for them to do their jobs by offering the products, support and services they need. A 15-time Gallup Exceptional Workplace Award winner and two-time recipient of Glassdoor's Employees' Choice Award for Best Places to Work, ABC Supply is an "employee-first" company that treats its associates with respect and gives them the tools they need to succeed. Headquartered in Beloit, Wisconsin, ABC Supply has over 800 locations nationwide. More information is available at www.abcsupply.com.
Contact:
Katie Goodale – (608) 256-6357 – kgoodale@hiebing.com
Source: L&W Supply Corporation