National Lumber Has a New Director of Commercial Millwork, Doors and Hardware
Kimberly Salvo-Conlon joined National Lumber on March 8, 2021 as Director of Commercial Millwork, Doors and Hardware. Kim Salvo-Conlon has more than 20 years of experience in Millwork Commercial Sales and has earned FDAI (Fire Door Assembly Inspector) and DHT (Door & Hardware Technician) Certification through the Door & Hardware Institute (DHI). She joins us after successfully establishing the Commercial Door Division for Merrimack Building Supply, which was purchased in January 2021 by L&W Supply/ABC Corp.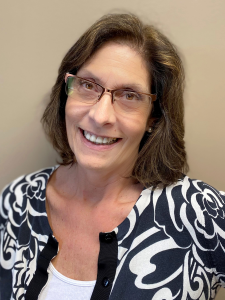 Kim Salvo-Conlon is currently the DHI NE Chapter President. Under her leadership an "Industry Awareness Program" is being developed to be presented to Vocational Schools in Massachusetts to attract younger people into our industry. National is excited about what Kim will bring to the division.
About National Lumber
National Lumber has been serving the New England area since 1934. Now in its third generation, this family owned and operated company is led by co-CEO siblings Steven Kaitz and Margie Kaitz Seligman, and company president Manny Pina. With ten lumberyards (MA, RI, CT), eleven Benjamin Moore paint locations, seven Kitchen Views showrooms, two Reliable Truss and Components manufacturing facilities (MA & CT), plus specialized divisions that include engineering, drywall, installed insulation, and custom millwork manufacturing, the National Lumber Family of Companies is qualified to provide building solutions to those in New England and beyond. Call Manny Pina at 508-339-8020 x5629 or visit www.national-lumber.com for more information.
Contact:
Manny Pina – President – mpina@national-lumber.com – (508) 339-8020 ext. 5629
Source: National Lumber Company