ABC Supply Co. Inc. Recognized as Top Workplace for 15th Consecutive Year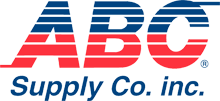 The Gallup Organization has studied millions of employees around the world, and its research shows that the difference between a good and an exceptional workplace is an employer's ability to create a positive, supportive culture where employees feel engaged and motivated to succeed.
Despite the unprecedented challenges of the past year, ABC Supply did just that, trusting in its people and putting them and their safety first. This commitment earned ABC Supply its 15th consecutive Gallup Exceptional Workplace Award.
"We believe having an engaged, exceptional workforce has never been as important as it was in 2020, as people across the world faced extraordinary circumstances and uncertainty due to the pandemic," says ABC Supply CEO Keith Rozolis.
Only 39 companies in the world earned this award in 2021. Additionally, ABC Supply is only one of two companies worldwide to receive this recognition every year since the award was created in 2007. A complete list of 2021 winners can be viewed here.
"We are proud to receive this award and even more proud of our associates. It is because of their hard work, 'can-do' attitude and commitment to taking care of our customers that we are being recognized with this award. I thank and congratulate them," said Keith Rozolis.
About ABC Supply
ABC Supply Co. Inc. is the largest wholesale distributor of roofing in the United States and one of the nation's largest wholesale distributors of select exterior and interior building products. Since its founding by Ken and Diane Hendricks in 1982, ABC Supply's focus has been serving professional contractors and "making it easy" for them to do their jobs by offering the products, support and services they need — including myABCsupply, a set of online tools that allow contractors to order materials, track deliveries, pay invoices and more from their mobile devices and computers.
Now a 15-time Gallup Exceptional Workplace Award winner and two-time recipient of Glassdoor's Employees' Choice Award for Best Places to Work, ABC Supply is an "employee-first" company and with seven core values at the foundation for its operations: Respect, Opportunity, Work Hard/Have Fun, Entrepreneurial Spirit, Family, Give Back, and American Pride.
Headquartered in Beloit, Wisconsin, ABC Supply has over 15,000 associates and over 800 locations throughout the U.S. More information is available at www.abcsupply.com. Contractors can find resources for growing and improving their businesses on ABC Supply's blog and the company's LinkedIn page.
Source: American Builders & Contractors Supply Co., Inc.