Kodiak Announces New Position and Promotion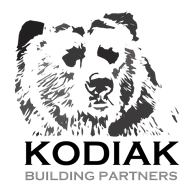 Kodiak, to support its growth and other initiatives, has created the leadership position of Senior Vice President of Doors, Millwork, and Windows.
This new position will be filled by Jerry Jehn, who previously served as the President of Builders Millwork Inc (BMI). Kodiak acquired BMI in 2018 from Jerry, who had purchased the company in 2002 after a successful career in banking. His financial background and almost 20 years in the millwork industry perfectly position him for this appointment.
As an advocate of Kodiak's unique culture and business model, Jerry will directly lead AO Door, Builders Millwork, and Gulf and Basco. He will also serve as a resource for the millwork divisions at Christensen Lumber, Direct Lumber and Door, and Zarsky Lumber. With committed engagement, Jerry will help the operating leaders reach new goals and benchmarks.
Jerry will report to Mike Flood, Executive Vice President of the Production LBM and Door, Millwork, and Window distribution businesses. Mike said, "I am pleased that Jerry has accepted this new role within Kodiak. He brings years of operational and financial leadership excellence within the door and millwork segment. I'm looking forward to Jerry providing additional resources for our local operating Presidents."
Jason Hegeholtz has been promoted to President of Builders Millwork. He had served as BMI's VP and General Manager after 15 years of leadership positions in the banking, oil, and manufacturing industries. Notably, much of his time with Halliburton was in the international sector. He plans to continue the tradition of excellence at BMI.
Kodiak is pleased to promote both gentlemen from within.
About Kodiak Building Partners
Kodiak Building Partners, through its 85 locations, serves general contractors, homebuilders, sub-contractors, remodelers, and consumers in Arizona, California, Colorado, Delaware, Florida, Idaho, Illinois, Indiana, Kansas, Maryland, Massachusetts, Michigan, Minnesota, Nebraska, North Carolina, Oregon, Texas, Washington, Wisconsin, and Wyoming. www.kodiakbp.com
About Builders Millwork
Builders Millwork is a leading producer and single source supplier of custom made architectural and residential wood doors and millwork, finish hardware, and hollow metal doors and frames primarily in upper Midwest markets. The company operates two locations in Wisconsin (Mondovi and Hudson), with a sales office in St. Cloud, MN. www.buildersmillworkinc.com
Contact:
Cally Fromme – Vice President Communications & Culture – cally.fromme@kodiakbp.com
Source: Kodiak Building Partners, LLC