Mark Hayes Joins Forest Tek Lumber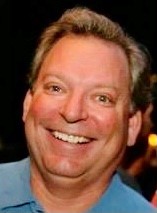 Kodiak announced the hiring of Mark Hayes as President of Forest Tek and Overseas Lumber. In this role, Mark will oversee all aspects of the company's operations. He will report to Pat Flood, Executive Vice President of Kodiak's Retail LBM and Gypsum businesses.
Pat says "We are excited to have Mark join the team at Forest Tek and Overseas Lumber. He brings a wealth of experience along with an extensive knowledge of the Keys market."
Prior to joining Forest Tek, Mark's previous experience included manufacturing, inventory control, supply chain navigation, marketing, technology development, and green fielding. Some of his recent leadership roles have been in pallet manufacturing and commercial painting contracting.
Mark's proven track record of surpassing goals and objectives will benefit the company on its future path.
Jamie Brown, Forest Tek's previous President, resigned to pursue other interests.
About Kodiak Building Partners
Kodiak Building Partners, through its 85 locations, serves general contractors, homebuilders, sub-contractors, remodelers, and consumers in Arizona, California, Colorado, Delaware, Florida, Idaho, Illinois, Indiana, Kansas, Maryland, Massachusetts, Michigan, Minnesota, Nebraska, North Carolina, Oregon, Texas, Washington, Wisconsin, and Wyoming. www.kodiakbp.com
About Forest Tek
Forest Tek Lumber and Overseas Lumber comprise a company with two retail locations in the Florida Keys, selling hardware and lumber and building materials to the high-end custom home builder and walk-in customer, alike. They deliver product along the 100-mile chain of islands, from Key Largo to Key West, and handle a substantial market share. They are a Circle of Excellence Andersen Window Dealer. www.keyslumber.com
Contact:
Cally Fromme – Vice President Communications & Culture – cally.fromme@kodiakbp.com
Source: Kodiak Building Partners, LLC